Microsoft Word is one of the most popular document editor application for Windows as well as macOS. It is full of features and whether you are writing an essay, a book or a journal, MS Word is complete and self sufficient. Many a times, students cannot find out the right guidance to use this software because it is massive and finding out a single layout or design is a tough job.
In this article, we shall show you how to color a page in MS Word Document. Suppose, you are creating pamphlets and leaflets, then these documents are always used as color papers. This is to enhance the external appeal and look of the material. You can also use colored pages, if you are creating charts for little children or students, you can insert page colors in your MS Word Document. In this article, we shall show you how to insert page colors in MS Word Document.
Steps To Insert Page Color In MS Word Document
First of all, open the word document, you want to edit. Go to Design. In the right side, you will find an option called Page Color. Click on the Drop Down Arrow just beside it.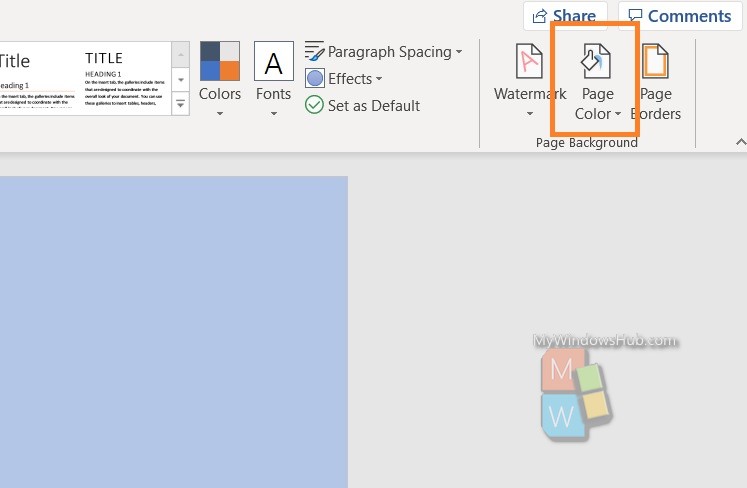 Now, choose a color of your choice, which suits the theme and mood of the document, you are creating. Remember, the color you select is applicable to all pages of the document. So, if you wish to insert different colors for different charts of pamphlets, then you have to create different document files or doc files.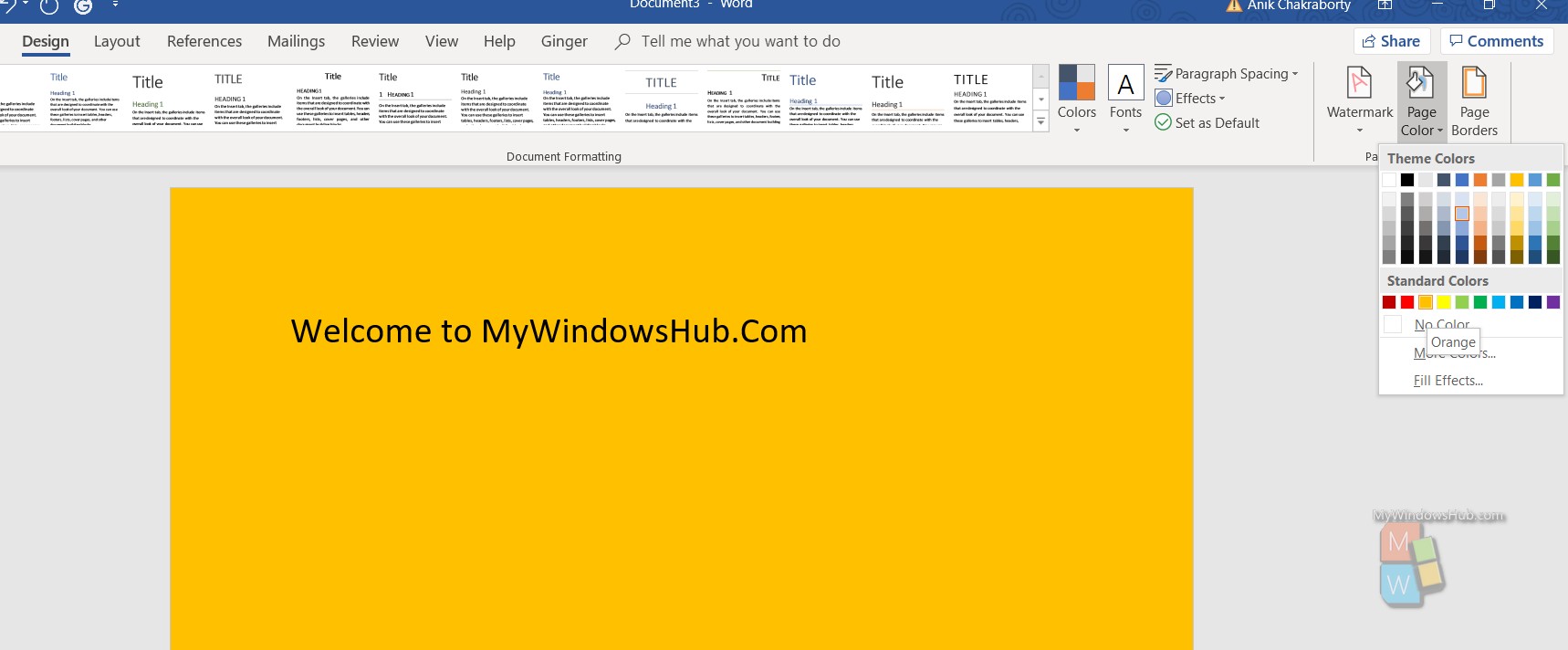 That's all!