This article will help you to change Windows 8 lock screen.
We have seen log on scree in previous version of windows like, Windows 7, Vista etc. Log on screen is the place where users enter their passwords to open their user account. But in Windows 8 there is another screen that appears before the log on screen. This is called Windows 8 Lock Screen. You need to press a key or mouse click to pull up the Lock Screen. Then the log on window appears. You can also access this Lock Screen by pressing Windows + L keys.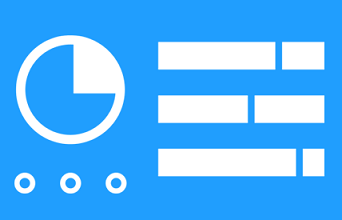 There is a background and some Lock screen apps in Windows 8 Lock screen. It is possible to change the background as well the lock screen apps. Follow the steps below to customize your Lock screen.
Steps to customize lock screen
1. Press Windows Key + I and select Change PC settings.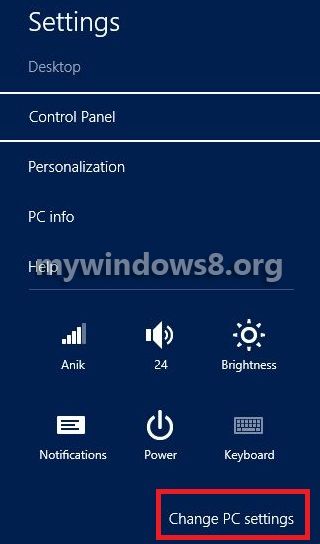 2. Click on Personalize in left-pane.
3. Under Lock Screen tab you can see some pictures. Choose any of those or click on "Browse" to select your desired image as your Lock Screen background.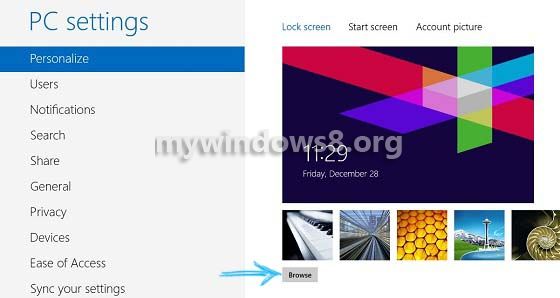 4. There you will also find the Lock Screen apps option. Add your desired apps to show it in Lock Screen.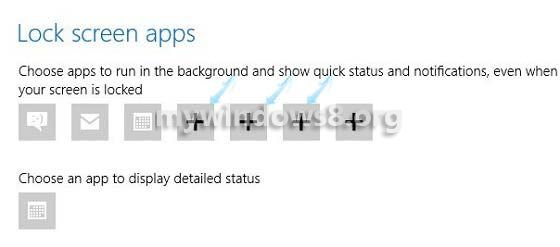 It can be well understood that, Microsoft has added the concept of Lock Screen in Windows 8 mainly for tablets and smart phones. In tablets or smart phones this lock screen shows missed call, message, and alarm etc. notifications. This lock screen does have much importance in computers, as most of the people do not keep on their computers for whole day like their phones.