When you download something in Windows 10, the default location is Downloads folder in Windows. The older path, however, can be changed as and when required. The downloads folder for users are located in the C drive. If the folder runs short in space, you change the default Downloads folder path. The following tutorial will enable you to change the default downloads folder path in Windows.
Steps To Change The Default Downloads Folder Path In Windows
1. First, open File Explorer. Right click on the Downloads folder in the left pane, under the This PC tab. Select Properties.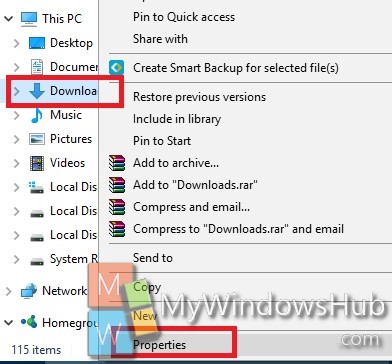 2. Next, navigate to the location tab in the Properties window. Click on the Move option.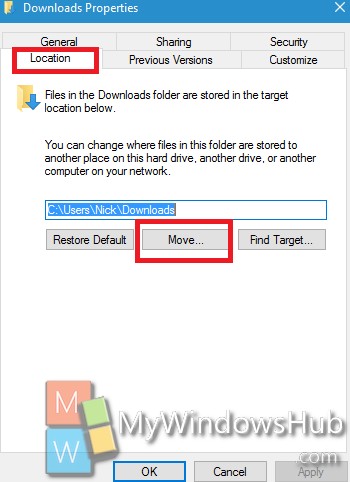 3. Now, select a folder of your choice to make it your default folder path for Downloads. Click on Select Folder. You will find that the download path has been changed.
Once you click on Apply, the operating system asks you whether you want to move the files that are currently inside the Downloads folder to the new location. If you want to move the current folders from Downloads to the the new destination, then click "yes". If you do not want to move the folders to the new location, simply click on No. The files will not be moved from Downloads to the new path. The navigation of the files from the current Downloads folder to the new destination will take a lot of time. If the app has dedicated settings for selecting a download location, use that to select the default location.
If you want to restore the setting back to default, that is set Downloads as the default path, then follow the simple step. Go to File Explorer, right-click Downloads in the navigation bar. Select Properties. Go to the Location tab. Under the location field is a 'Restore Default' option. Click on it to revert back to the original settings.