The following tutorial will guide you how to change priority of wireless networks in Windows 10. When you open your PC, the computer gets automatically connected to a single wireless network among several active networks. The process of selection of connection is done by assigning priority to the networks. you can change priority if wireless networks in Windows change with the help of several third party applications. But the same thing can be done by using few commands in the command prompt. Check them out.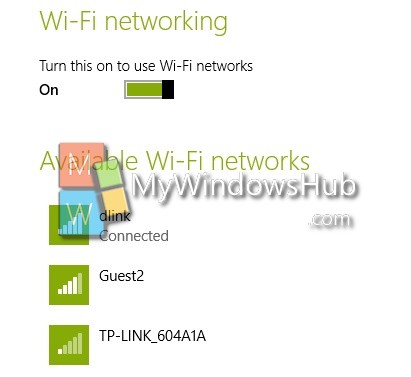 Steps to change priority of wireless networks in Windows 10
1. Open the elevated command prompt (Admin) and type the following command:

netsh wlan show profiles
This command result will display all the connections that are linked to your computer.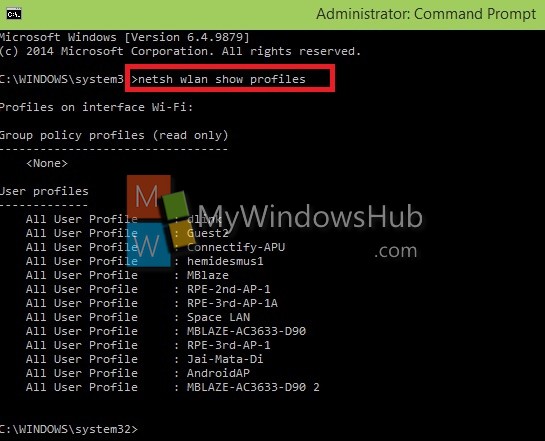 2. So you see the connections appear in order of precedence. If you want to change the order of precedence, enter the following command
netsh wlan set profileorder name="Guest2″ interface="Wi-Fi" priority=1
Note: Guest2 is the name of the active network which I want to prioritize. You substitute this name with the one whose precedence is to be changed.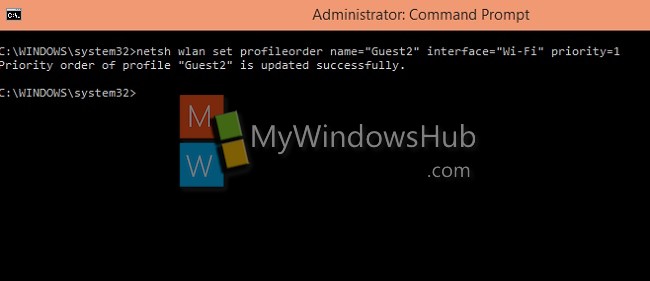 3. Now you can open the Networks and see that the second connection has now come to the first.