In Office 365 Apps, it is possible to change the UI language or the input language.
In this article, you will learn how to change language of an Office 365 Application.
Steps To Change Language Of An Office 365 App
Click on File tab, scroll down the blue ribbon and click on More. Click on Options.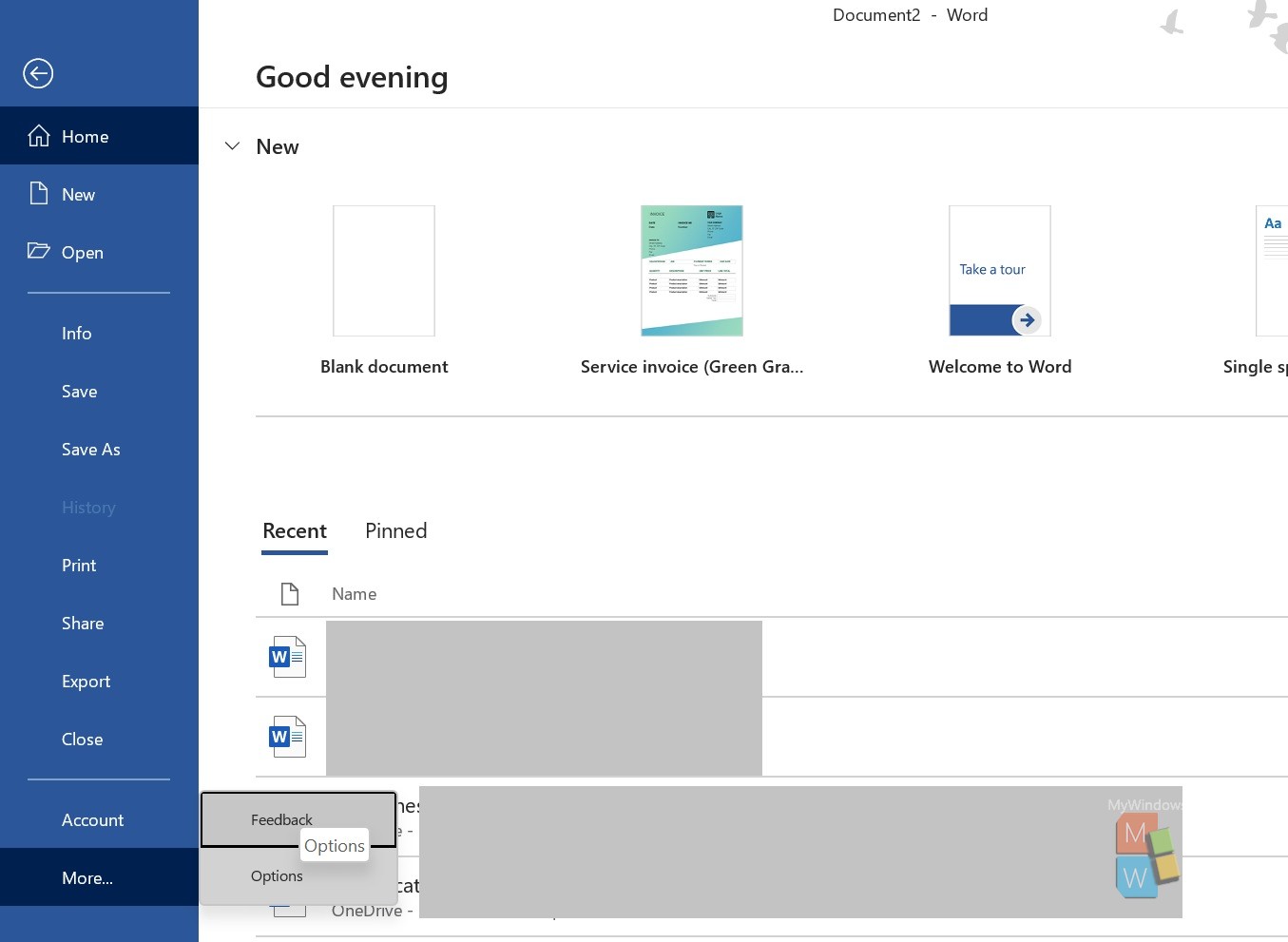 2. In the left panel, click on Language.
3. To change the Display language, or UI language of the application, click on Add a Language beside the Display language option. After language has been added, simple check it as the preferred language by clicking the Move up button. Click on the move up button to take it at the top. The top option is the preferred language. Similarly, if you want to change the input language, choose Add a Language beside Office authoring languages and proofing. Set it as the preferred language by taking the language at the top.
That's all!