Windows 10 has a Safe mode and we all know that. The function of the Safe mode is to boot Windows operating system in a basic state, with a limited set of files and drivers. If you find no problem is arising in Safe mode, then it implies that the default settings and basic device drivers are working properly. This you can narrow down the source of a problem, and can help you troubleshoot problems on your PC.
There are two versions of safe mode: Safe Mode and Safe Mode with Networking. Safe Mode with Networking adds the network drivers and services you'll need to access the Internet and other computers on your network.
Select from the following sections to find out how to start your PC in safe mode from Settings, from the sign-in screen, or from a black or blank screen.
In this article, I will show you how to add safe mode to Boot Option at startup in Windows 10 from System configuration.
Steps To Add Safe Mode To Boot Options At Startup In Windows 10
1. Press Win+R to launch the Run command box. Type msconfig and hit Enter to open the System configuration.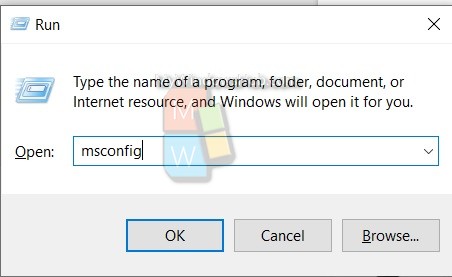 2. Next, go to the Boot tab. Under the boot tab, there is list of boot loader entries. Here, I have only Windows 10 installed and no other operating system is installed. If you have multiple, select any one boot loader entry (operating system), and check the Safe boot. When you check the Safe boot option, other options become editable. Set the boot option to Minimal, and timeout to 30 seconds. Also, check the option Make all boot settings permanent.
3. You will get a warning message, "You've chosen to commit the changes you have made in the 'BOOT' tab, which includes all previous and current changes. This will make those changes permanent, and you will not be able to undo the changes at a later time. Are you sure you want to continue?" Click Yes as you can always remove the changes. You may need to restart your computer to see the changes.
That's all!