This tutorial will show you how to add new cursors in Windows 8.
Each version of windows has provided us with the feature to customize the Cursors of the window. In Windows 8 we have an Aero Cursor by default.
There are a few ways to customize your cursor, you can manually select your cursor from the list provided to you or else Browse for some other cursors from your local hard drive. Nowadays custom themes are available which change everything of the particular system. These themes are predefined with a set of new and unique values. Installing these themes you will have a new cursor. Again installing programs like CursorFX etc. you can get different custom cursors.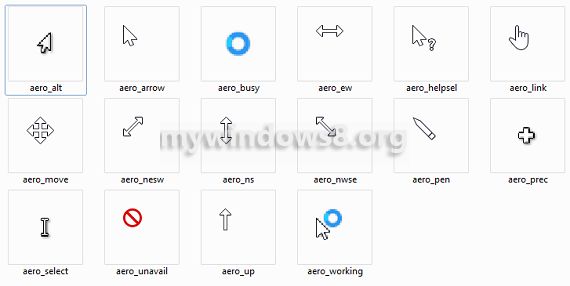 Steps to add new cursors in windows 8
1. First of all you need to go to the mouse settings. To do so, open the start menu by pressing Window button and type "mouse",
now click on settings option and finally click on "Mouse" tile.

2. Now, in the Mouse Properties window navigate to the Pointers tab, under that select your desired cursor or browse your computer by pressing Browse button.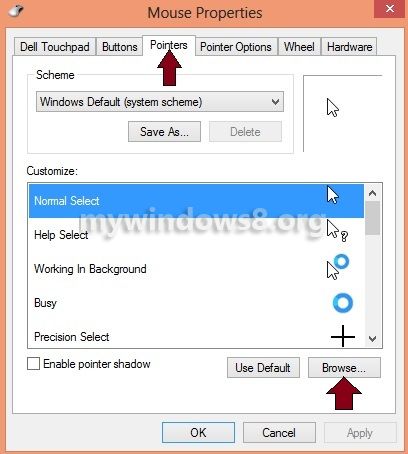 3. Click OK to finalize your selection.