We have seen that Microsoft has emphasized on the Live account or better say Microsoft account since Windows 8.1 and the same has continued to Windows 10. So even if you open a child account or an adult account, local or admin, the user must sign in using a Microsoft account. This tutorial will help you to create additional family members account. The creation of user account is much more personalized in Windows 10. Check out the steps below:
Steps to add family members account in Windows 10
1. First tap on the Settings icon on the Taskbar ad go to All Settings.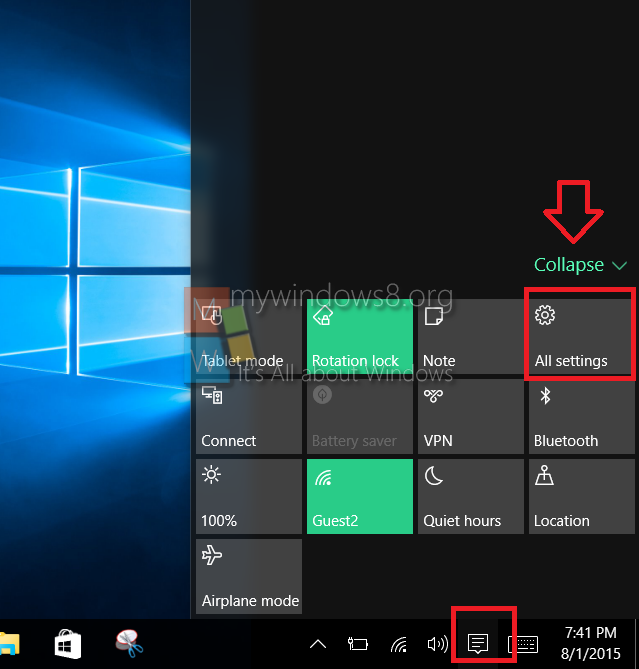 2. Go to Accounts.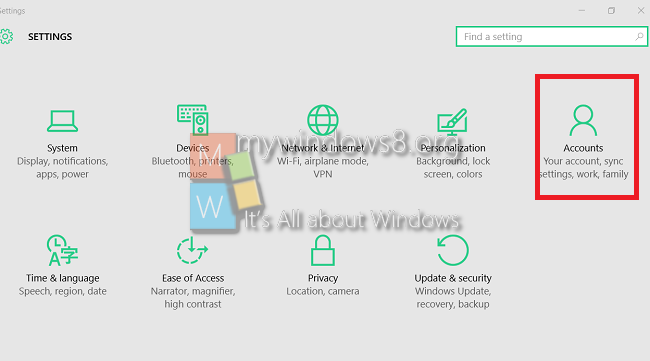 3. In the left panel tap on Family and others.
4. Next, tap on Add a family member. You can select either Child or Adult.
5. You can select either Child or Adult.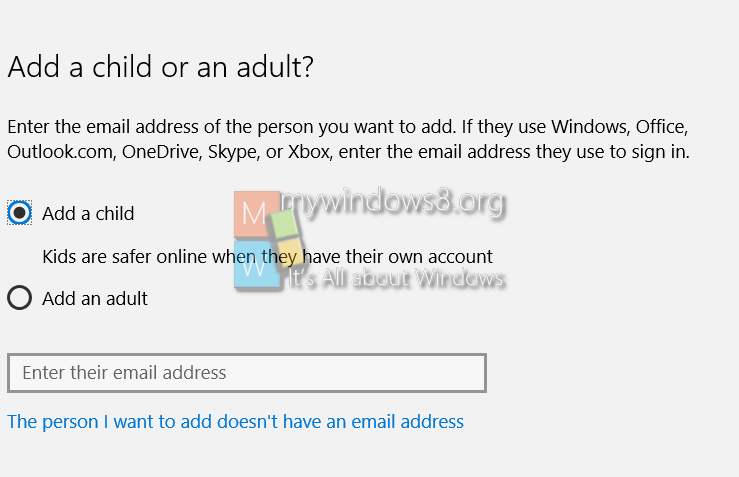 6. You can select either Child or Adult. If the child account or the adult account does not have any email address then click on the option which says the member I want to add doesn't have an email address.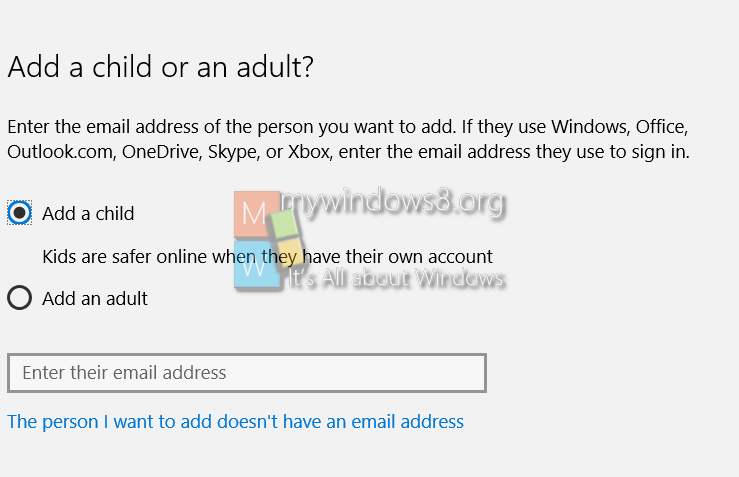 7. Then you will be directed to Create Account tab. Create your live account and follow the instructions as given by the computer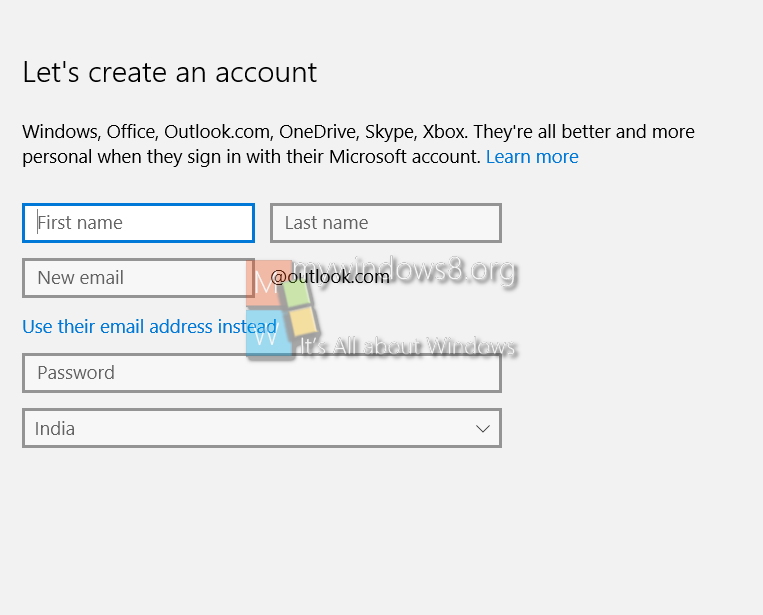 8. Your account is created.