Have you ever seen anyone using computer applications as 3D objects? In movies,right?
Many Sci-Fi movies such as Iron Man etc have shown us floating applications. We can interact and use them like real world entities. It was not possible in real life till Digital Video Enterprises revealed the DVE Immersion Room powered by Microsoft. It is the first holographic presentation room till now.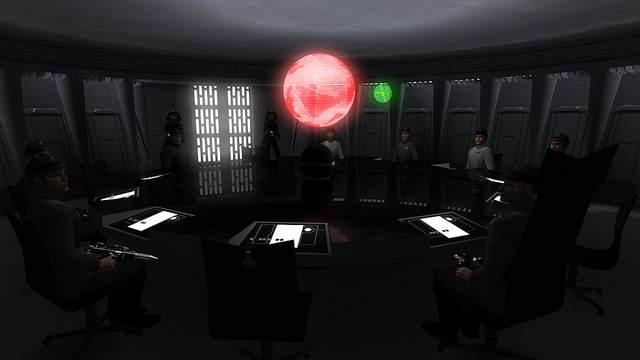 The compatibility of holographic presentation room applications will be only with Microsoft Windows 8.1 and higher editions. This new technology introduced by DVE along with Microsoft's Kinect sensor will let people use applications standing in the middle of the room. Imagine how easy and Sci-fi it would be to use this new technological revolution.
DVE has stated about a few apps such as Microsoft Powerpoint and Lync, these being completely functional in these atmospheres and  can be used without wearing 3D glasses elevating the comfort zone of the users who hated those glasses.
Of course this technology is way off our pocket limits, and hence do not plan it to install it at your home office. This technology is for Government uses or large scale businesses. No comments have been made on the price of this technology. Release of these technology for normal users has not yet been promised, after successful simulations there might be good news for users like us.