Windows 10 has brought this feature called Focus Assist which has the same functionality as "Do not Disturb". With Focus assist, you can decide if you want to receive desktop notifications, or not. You can also set the OS so that it channelizes only specific notifications to your desktop. The remaining notifications will be there at the Action Center. You can check them whenever you want.
Focus assist was previously called Quiet Hours. The function is same as Quiet hours but has added many more customization options.
In the following article, you will learn how to set priority for desktop notifications on Windows 10.
Steps To Set Priority For Desktop Notifications On Windows 10
1. First of all, click on the Start button and go to Settings.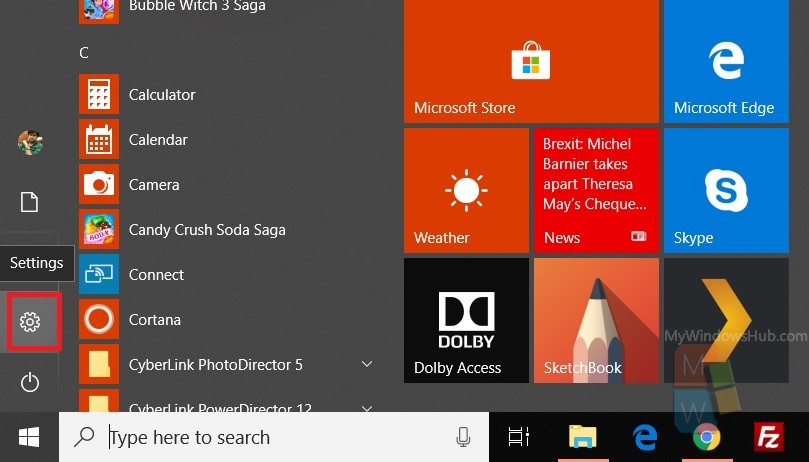 2. As Settings application opens, tap on System. System settings open all sub settings under it.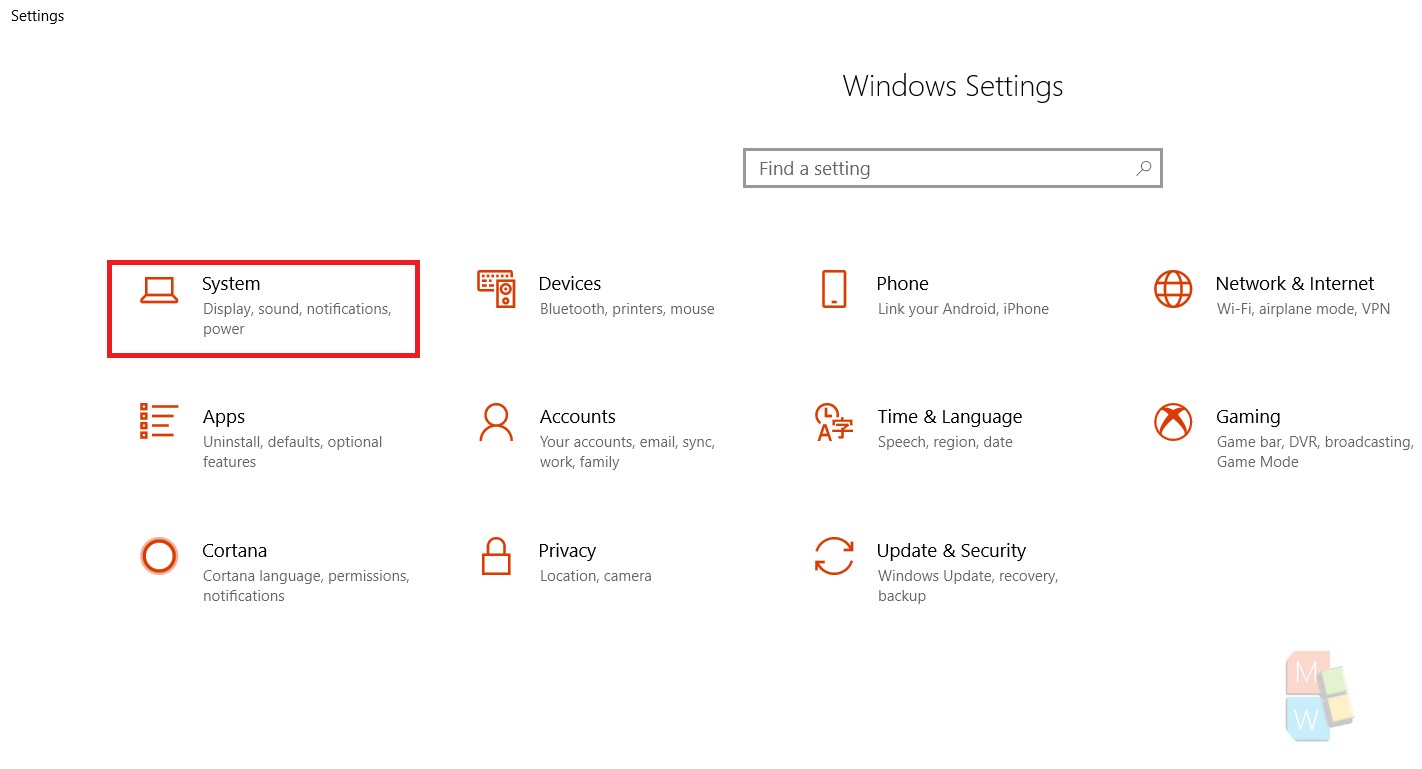 3. In the left panel, you will find an option called Focus Assist. Click on it.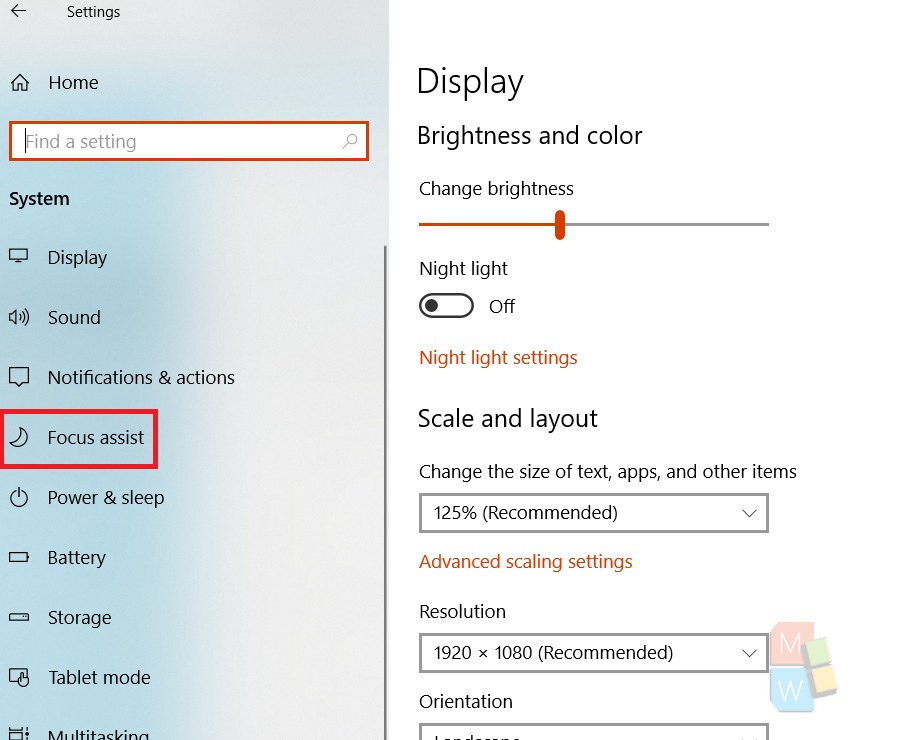 4. In the right panel, check the first options. It says, Choose which notification, you would like to see and hear so you can stay focused. The rest will go straight to action center where you can see them anytime. The option is self explanatory. So, if you want to receive notifications from specific services, then choose Priority only option by clicking on the radio button along with it.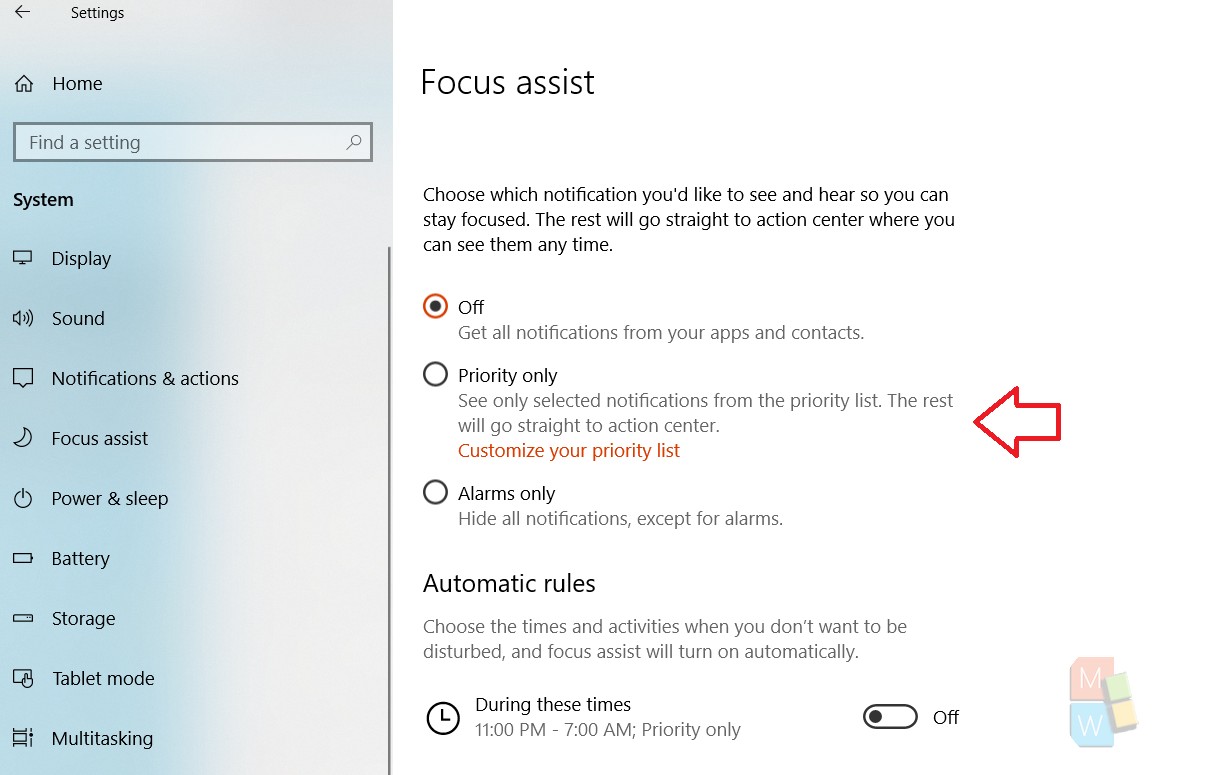 5. As you have made your choice, you have to customize the priority list in order to get it sorted. So click on the option. A whole set of new options display. You can choose which apps can send you desktop notifications, enable or disable certain notifications and so on.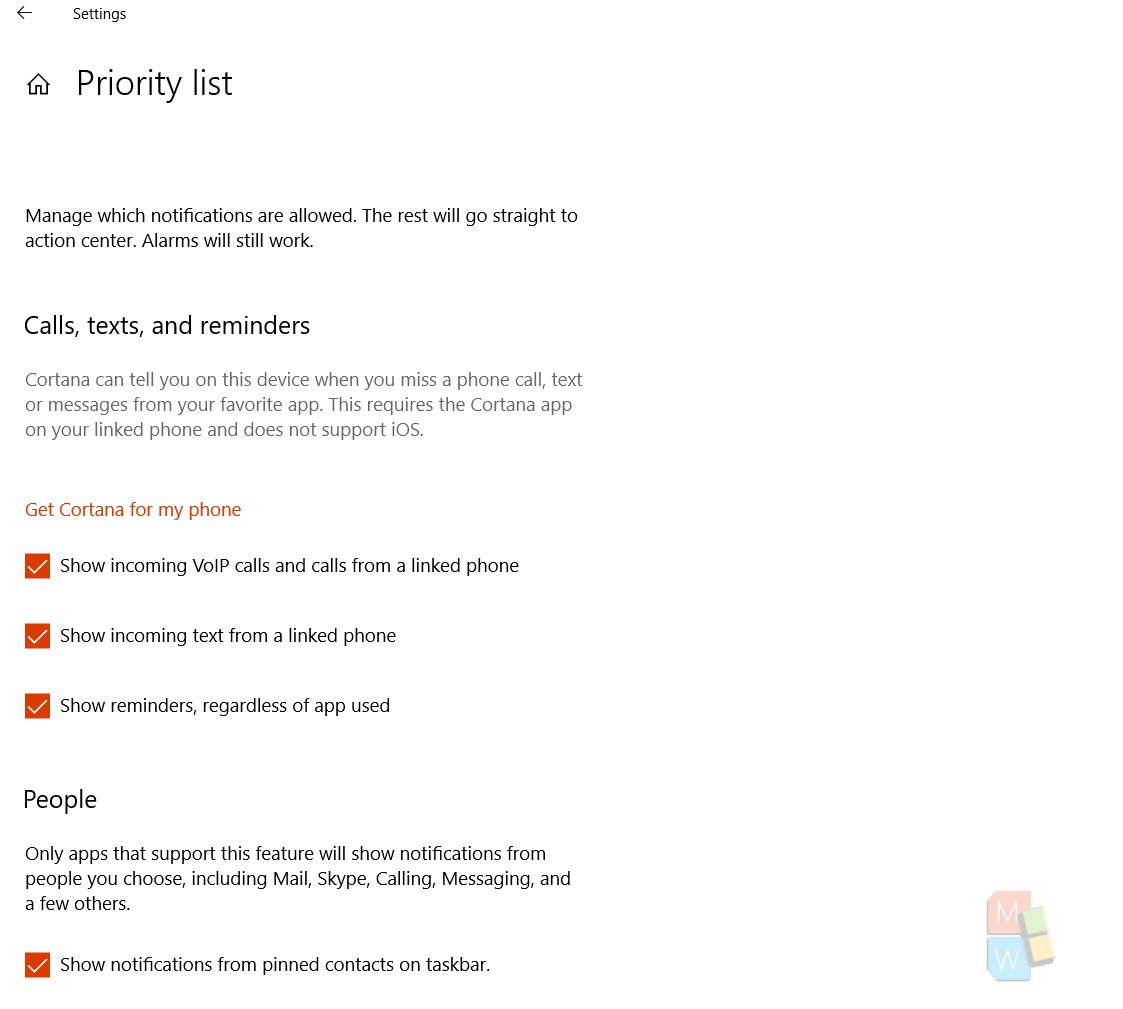 That's all!