Windows 10 has become more stable and are less prone to bugs. But if you have signed in to Fast Ring, then it's very possible that you are getting buggy Builds. If you find that your Profile Settings have altered and can;t be recovered, then the solution is to use the backup profile as your default list and remove the buggy profile. The following article will show you the process.
1. Press Windows+R to open Run window. Type regedit and hit Enter.
2. Navigate to the following location
HKEY_LOCAL_MACHINE\SOFTWARE\Microsoft\Windows NT\CurrentVersion\ProfileList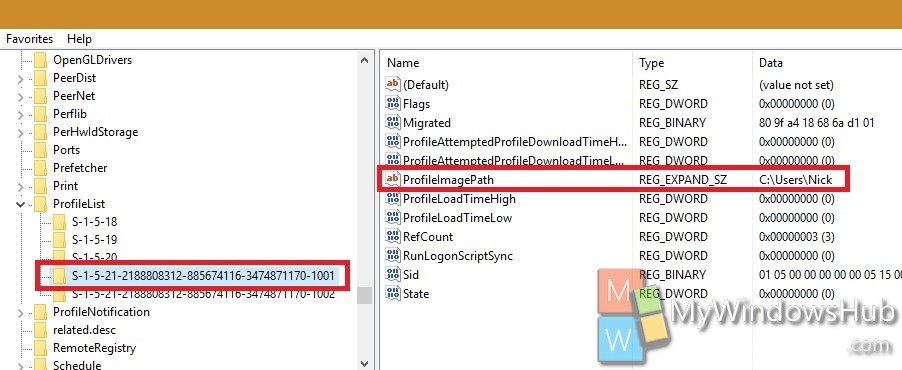 3. Under the Profile List, there will be several profile lists. Among them, one will be the default profile. How can you know that? Tap on the profile and check the right panel and find out ProfileImagePath key. If the value shows your default profile name (here it is Nick), then this is your default profile list.
4. The other one ending in .BAK will show your user name. This one is the backup profile. Rename the folder with the 'Default' profile so that it the extension is .TMP.
5. Now go to File and click on Exit. Reboot your system. You Settings will be restored.