Windows 10 saves the last few images of the desktop background in a particular location. It can happen that you have set a favorite image of yours as wallpaper but the image has been deleted accidentally by mistake. If the image is in Recycle Bin, then you are saved. But if you have deleted the image permanently by mistake, then you have another option to retrieve the lost image. The following article will help you find the Current Desktop Background image in Windows 10.
Steps to Find the Current Desktop Background Image in Windows 10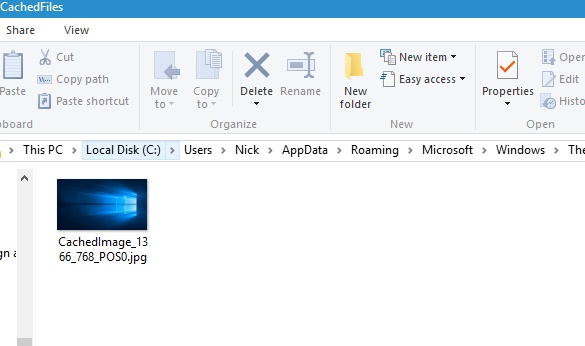 1. Open File Explorer.
2. Now in the following in the address bar, copy and paste the following location and Hit enter.
%AppData%\Microsoft\Windows\Themes\CachedFiles
You don't need administrative rights for this and you don't need to edit anything in the address.
In this location, you will find a copy of the current desktop background image. ACopy the image and save it in a location.