This tutorial will show you how to find boot.ini in windows 8.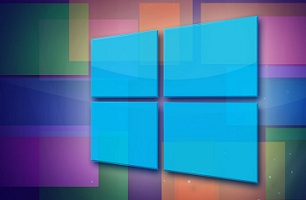 Boot.ini
Windows NT Loader or NTDLR uses Boot.ini file to create a list of operating system options to be displayed at the time of startup.
Boot.ini by default is not flagged as a read-only system file and any manual modification is not usually necessary.
NT Loader (NTDLR) is the boot loader for all releases of Windows NT operating system up to and including Windows XP and Windows Server 2003.
Boot Loader
In the operating systems like Windows 8, 7 and Vista Boot.ini has been replaced by Boot Loader.
A boot loader that loads the main operating system or runtime environment for the computer after completion of the self-tests. In these Operating systems, boot manager (bootmgr.dll) consults with the BCD ( in Boot folder) to locate the bootloader ( winload.exe).
winload.exe
In the newer versions of windows winload.exe is the operating systems boot loader, it loads the operating system kernel (ntoskrnl.exe) and (boot-class) device drivers. Hence, winload.exe is functionally equivalent to the operating system loader function of NTLDR in prior versions of Windows NT.
Boot Configuration Data (BCD)
Boot Configuration Data (BCD) is a firmware-independent database for boot-time configuration data.
It replaces the boot.ini that was used by NTLDR, and is used by Microsoft's new Windows Boot Manager.
In the system reserved volume there is a hidden file BOOTMGR or bootmgr.dll which first looks for an active partition, then the BCD store is accessed and the information is used to load the operating system.
Location of bootmgr.dll in Windows 8
You can find Bootmgr.dll, hidden in C:\ drive (in root directory of the drive, where your OS is installed). In Windows Disk Management, the drive, labeled System, Active contains bootmgr.dll file.
Edit bootmgr.dll
Open bootmgr.dll and edit it if you have the knowledge about it. Do not experiment with this file or else you will not be able to access your operating system next time restart your system.