The Preview Builds of Windows 10 clearly indicate that Microsoft is bringing a huge modification in the user interface. New sources have been identified that are giving news on upcoming builds of Windows 10. In the present Build 9926 you have to search an item using the search field which is same as Cortana. Either you can ask Cortana to search something via voice commands or enter text queries and select "Search My Stuffs". The search results take you to a new pop up window that overlays the desktop. But the new build will be different in terms of UI.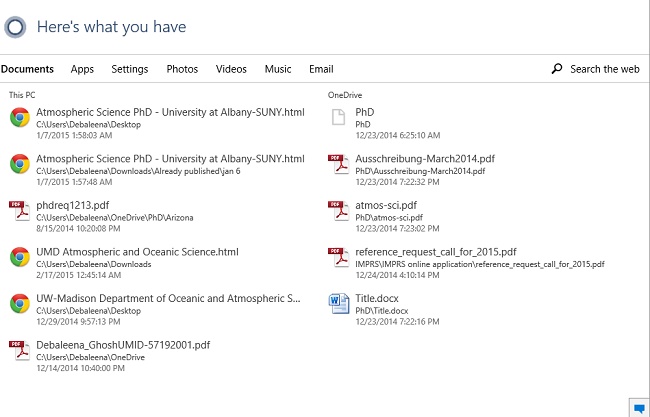 The new build will be able to give a new appearance to the search menu. Instead of a separate overlaying window, all the search results will be consolidated under the Start Menu. Even Cortana will be attached to the Start Menu. As a fact of information the current builds, the new version of the menu is written in XAML whereas the previous Start menu in Windows 10 builds was written with Direct UI. From these two incidents, search will be incorporated into the Start Menu rather than being a standalone feature.
Microsoft is bringing so many tweaks in the UI for Windows 10 and this is definitely one of them. One of the remarkable aspects of this version is that Windows 10 is bringing back the conventional Start Menu. This was surely a reason to rejoice for users as most of the users desperately wanted it back. Now that the feature has been revived, it's quite obvious that Microsoft will play with each and every feature of the UI. We are still yet to know which Build of the Insider Program does it belong to. So we can wait and watch!