Windows 10 has been revamped immensely from its predecessor especially the Search feature. Windows 10 has consolidated the PC search and the Bing Search. The Search feature in Windows is powered by Bing Search. This means you can Search any topic in the internet straight from your Desktop by tapping the Search Icon. However the same option can be accessed from the Start Menu options. Unlike Windows 7, the Start Menu provides web results as well. Hence many users might find the Search icon on Taskbar as a repetition and waste of space. So in case you feel to remove the Search Icon, you can. The following tutorial will help you to show search button or not in Windows 10.
Steps to Enable to Show Search Icon on Taskbar in Windows 10
1. Check if the Search Button is present in the taskbar or not. If it's not there, then this means, you have to enable the feature.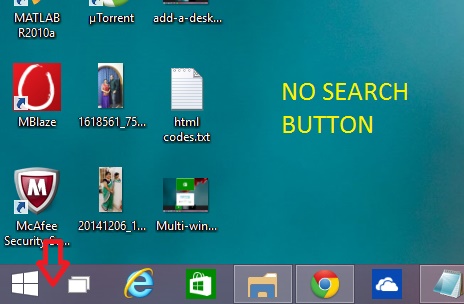 2. If you want to enable it then, right click in any space in the taskbar and tap Show Search Menu.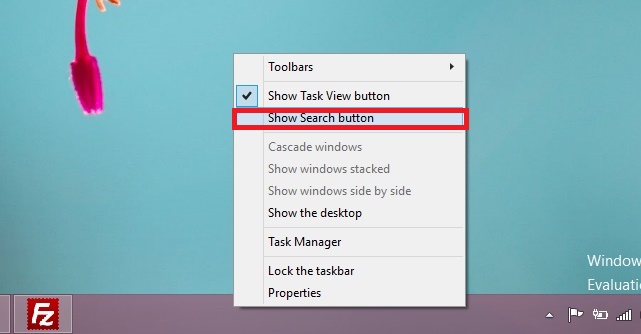 3. So Search button is back.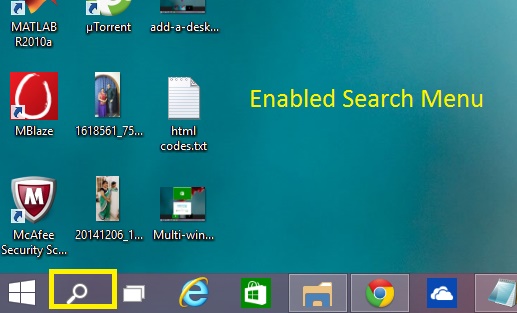 4. If you want to enable the Search Menu again, then do the above procedure unmark Search Menu.