VP9 is an open source video format that has been introduced with Microsoft Edge browser in Windows 10. This new type of video source offers efficient compression to stream HD content at lower bitrates. It is also compatible with UHD streaming. This adaptive streaming can be done using Media Source Extensions, detectable using the MediaSource.isTypeSupported() API. There are many websites that use VP9 to deliver video along with MP4/AAC or other audio codecs already supported by Microsoft. Microsoft aims to help users use this facility and also for VP9 for media tags and local playback. Decoding videos are usually complex and needs high end computers to support them. If you don't have powerful high end devices, you can turn off the VP9 codec extension.
Steps to Enable/ Disable VP9 Codec Extension in Microsoft Edge browser
1. First of all open Microsoft Edge browser from your Windows 10 device.
2. Now type about:flags in the address bar and hit Enter.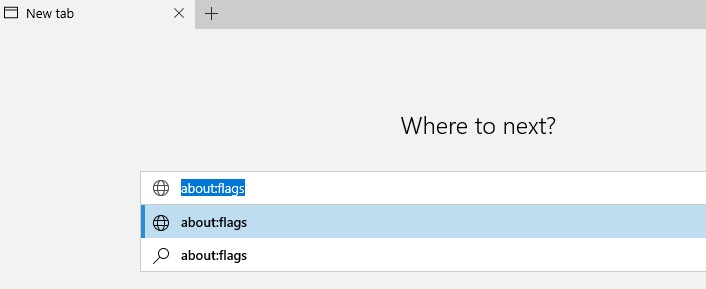 3. Scroll down and find out Media Source Extensions.
4. Under Media source extension, you will find an option called Enable VP9 video Format.
5. If you want to turn it on, select Always On.
6. If you want to turn it off, select Always Off.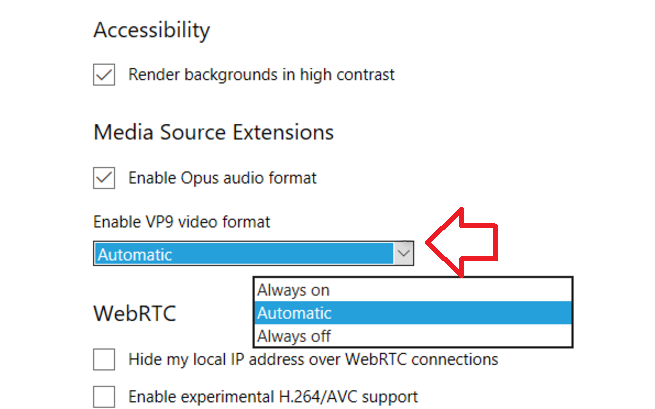 7. Restart the browser to see the changed effects.