Most users use the Desktop more than any other window for computing. But when Windows 8 or Windows 8.1 starts, first it opens the Start Screen where the desktop appears among the tiles and you can enter to the desktop mode by tapping it. An alternate way is to boot directly to deskstop without navigating through the intervening Start Screen. The following tutorial will helo you to enable boot to desktop in Windows 8.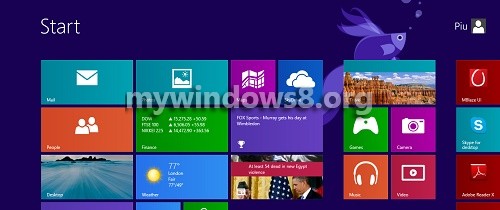 Steps to Enable Boot to Desktop in Windows 8.1
1. Right click on taskbar on desktop and click on Properties.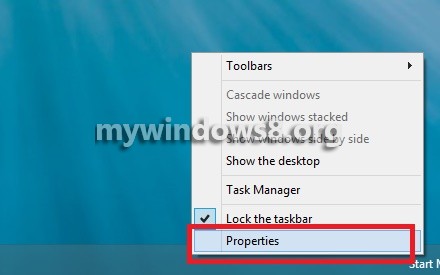 2. Click on Navigation tab and check the option Go to the desktop instead of Start when I sign in. Click Apply and Ok to save the changes.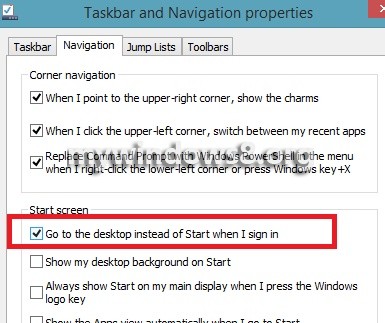 3. If you want to revert back, just uncheck the option and save the changes.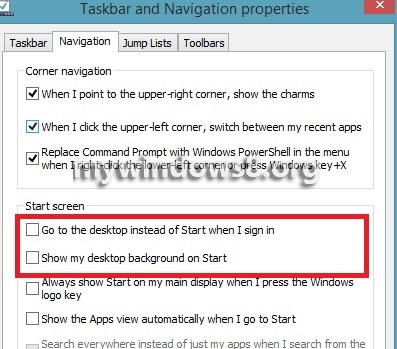 4. If you want to keep the same background for Start Screen as the Desktop background, check the option how my desktop background on Start. Click Apply and then OK.