iTunes is one of the most popular platforms for media experience for Apple devices. iTunes is truly one of its kind, and very secured and protective of your media files. Sometimes, iTunes impose certain restrictions on your iOS devices where you cannot import your own purchased music, videos and movies to some other devices. One on hand it is a positive aspect of iTunes as it prevents any chance of mishandling or hacking of your important media files. One the other hand, it snatches away the freedom of the user. This restriction has a technical term called DRM. DRM stands for Digital Rights Management. The Digital Right Management or DRM is actually a set of access control technologies for constraining the use of proprietary hardware and copyrighted software and media files. DRM technologies try to gain command over the use, modification, and distribution of copyrighted works like music, movies, videos, software, etc including systems within devices that enforce these policies. However, DRM is not universally accepted.

"Proponents of DRM argue that it is necessary to prevent intellectual property from being copied freely, just as physical locks are needed to prevent personal property from being stolen, that it can help the copyright holder maintain artistic control, and that it can ensure continued revenue streams."
Now that you have got a brief information about DRM, you may like to know if there is any way to remove the DRM protection from media files purchased or rent by you from iTunes. Yes, of course there is this software called DRmare which can convert M4V to MP4 formats. Let's see how can we use the DRM Removal Windows.
1. First of all, download the DRmare DRM MV4 Removal Software.
2. Next, you have to sign in to your iTunes account. As the software .exe file downloads, run the file. Next, install the application.
Now just drag and drop or simply select click on the Add button located at the bottom left corner of the app screen.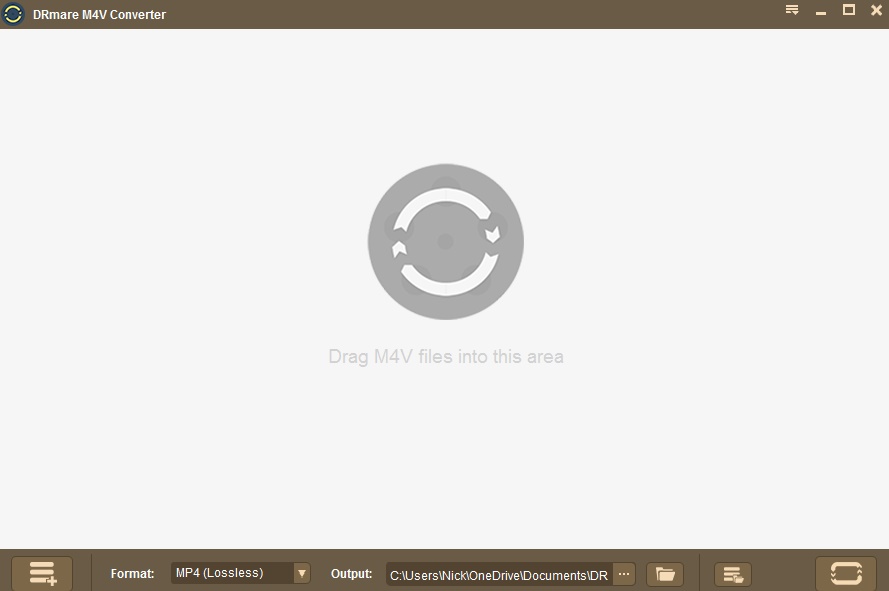 3. Now, select the videos that you want to convert from M4V. Once you're done, you can personalize the output.
4. Next, you can customize the output format, the output save destination and many other factors.
5. Next, all you need to do is click on the convert button located at the bottom right corner of the program.
Here are the most important Pros of the DRM Removal Software:
DRmare is capable of delivering customized output video formats such as MP4, MPEG, MKV, AVI, WMV, ASV, 3GP, FLV, MOV, WebM, etc.
It can also give output audio formats like M4A, MP3, AAC, AC3, OGG, WAV, FLAC, etc.
DRM is removed 30x faster
1:1 lossless DRM iTunes M4V converter that can flawlessly remove FairPlay DRM from M4V and output to DRM-free MP4.
Quality is conserved even after conversion.
The software works fast and flawless. There is no lag or any degradation in the qwuality of the converted files. hence, the software has no cons. It worked perfectly for us and we will recommend users to give it a try! However, if there is one feedback we are to give, then we would like to draw attention to the cost of the sofware. The full paid version costs around $ 45 which is expensive price tag for software. So, the company may look into the matter. As for performance, there is no negative thing about DRmare.