Cortana, the artificial intelligence personal digital assistant of Microsoft came with Windows Phone 8.1 for the first time. Since then, the digital assistant has been revamping itself with all sorts of additions. Cortana was introduced for the first time in desktop with Windows 10. Now it has become deeply integrated with the Windows 10 ecosystem. From giving you regular news updates to information about football matches, from suggesting you restaurants to telling you stories Cortana is all set to bag the role of your personal assistant in the most perfect manner.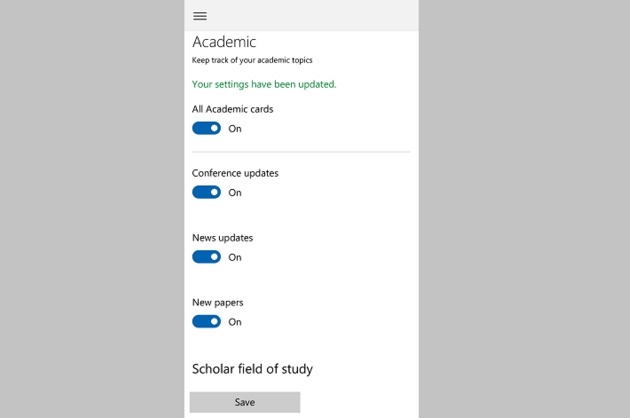 Now she can become your teacher anytime any day . Yes you heard it right. Cortana is now incorporating academic articles in it. Cortana will also enrich the Notebook section of hers and include all information on current affairs in the field of education. The new Academic options include 'conference updates', 'news updates', and 'new papers' and information about latest journal publications and related. The suggestions that will be framed by Cortana will be based on the your search history. The websites you check, the scholarly articles you read over the internet.
The feature will roll out with the basic functionality. The academic options will be launched to a handful of users initially. Depending on how well the new feature works, Microsoft has plans to expand it for greater number of users and integrate more aspects to it.