Your computer can face any issue any time including not starting up at all. The recovery drive then saves your computer from mishaps by restoring or reseting your computer to its original configuration. This is accomplished by the Recovery image which is created in your computer. The recovery image consumes space from the computer's memory and hence if you want to create a separate recovery drive thereby not wasting computer storage, you can create a USB Recovery Drive instead of Recovery image.

For creating a USB Recovery Drive in Windows 10, all you need is a USB Flash Drive with sufficient space. The space required for creating the recovery drive will be mentioned before. Moreover, all data from your USB flash drive should be backed up because during USB recovery drive creation process, all data will be removed.
Steps to Create a USB Recovery Drive in Windows 10
1. First you have you have to open Recovery Media Center. So, open the Start Menu, type RecoveryDrive in the search box and select Recovery Drive Windows app from search result. If prompted by UAC, tap Yes to continue.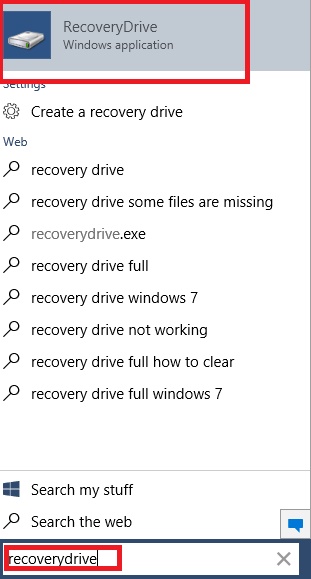 2. Now the Recovery Media Center will open. You will be able to Create a Recovery Drive. You can copy the recovery partition from PC to recovery drive by checking the option. tap Next.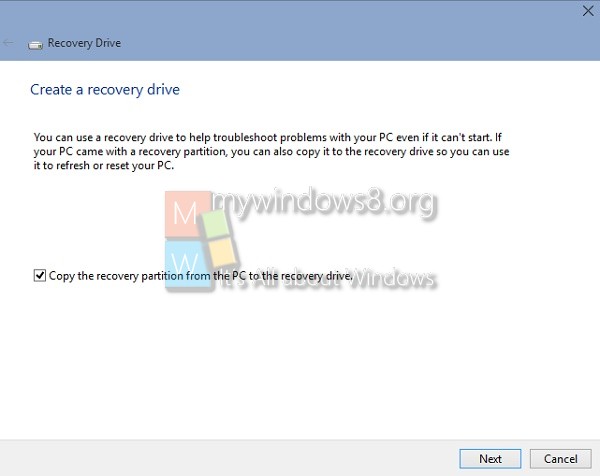 3. Now you will be asked to connect a USB Flash Drive, i.e a pen drive in common term of minimum 4 GB Size. Connect your pen drive. You will get option to choose the drive. Be sure to back up all the data that is stored in your pen drive because once the USB recovery drive is created, all content of the USB Drive is removed. Tap Next.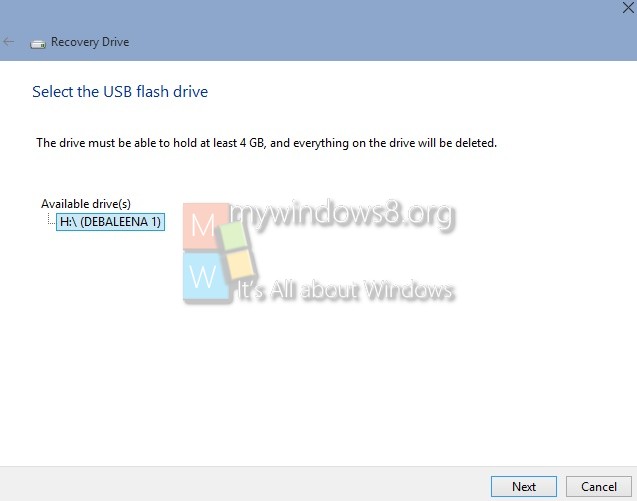 4. Now click Create. Wait for sometime and the USB recovery drive will be created.