Covy Rush is an addictive endless jumper game that is available in Windows Phones. The game is simple and entertaining where Covy a little cute rabbit needs help for overcoming obstacles like blocks and collect carrots. Covy Rush is a simple game play and all you have to do is help Covy avoid blocks and collect carrots. This is a single level endless game where the challenge becomes harder with time.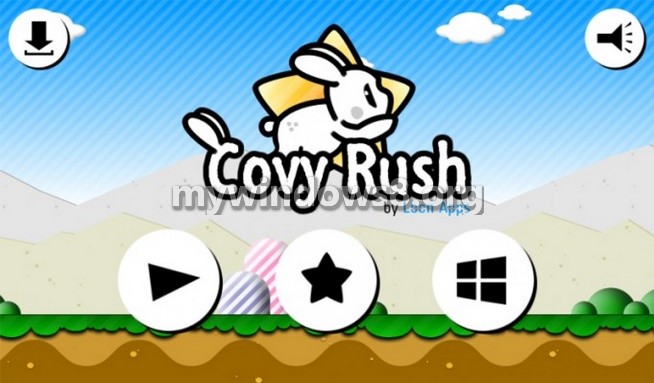 To play this game, use the sick to adjust the angle of projection and then when you release Covy jumps. Collecting carrots gains speed and increases score. This game is published by Loon publishers and compatible with Windows Phones 7, 7.5 and 8. the size is very small 1 Mb. So you can try once.
The challengs becomes harder and harder and the game is not at all that simple as it appears. You can share the score also. The game has received mixed reviews but it's worth trying once.