ComScore has revealed its latest statistics on smartphone usage in the United States of this quarter. In the last quarter, the statistical data showed degrading market for Windows Phone which has been going on a steady and constant position in the new quarter. Surprisingly Android smarphone marketshare has decreased by a massive percentage of 0.8% in a single quarter. The Android usage in the last quarter was 52.2% and it has decreased to 51.4% in the current quarter.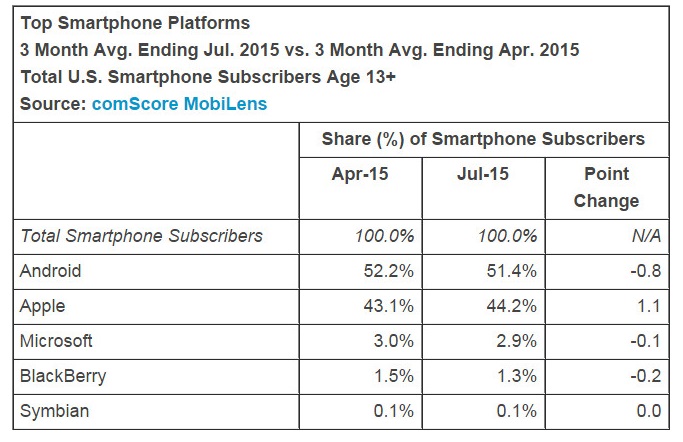 The most impressive result was for Apple which showed an increase of 1.1% and have reached 44.2%. Even though Windows Phone has not showed any increase but the good news is that it hasn't reduced either. The current occupancy of Windows Phone market in the United States is 2.9%.
Check out the images which will give you the overall idea in a nutshell. Windows Phone and Desktop OS have received a boost since the launch of Windows 10 OS. The new version of Widnows has restored the degrading marketshare to a great extent.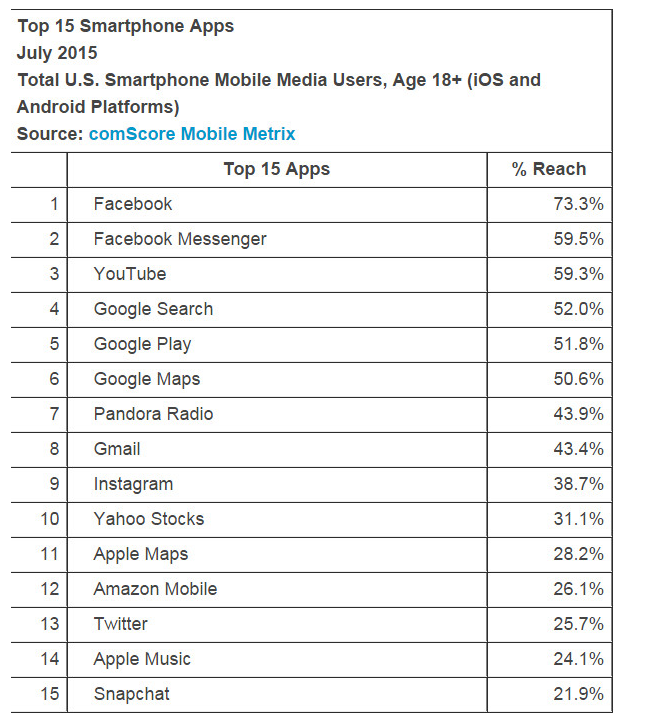 While Microsoft has taken over at the IFA which is being held at Berlin, a keynote provided at the event says that Microsoft has 7 million Windows Insiders and the most amazing thing is that nearly 1 million users have been added in just 24 days.
Source: ComScore