Christmas is the time of joy, gifts and Santa and it's knocking! To satisfy our desire to decorate, we have given our website a fresh and glamorous look. Bring the holiday colors and celebrations to your desktop with new Christmas themes for Windows 10, Windows 8/8.1 and Windows 7. Here I have shared some really nice Christmas themes. All themes are tested and worked fine in windows 10, Windows 7 and Windows 8/8.1.
Blue Christmas Theme
It is another professional Christmas Theme for Windows 10, Windows 8/8.1 and Windows 7. This theme is developed by yonited (in deviantART), so all credit goes to him.
Theme features:
1. It contains 11 beautiful Christmas wallpapers in Blue.
2. It comes with some awesome Christmas Sounds.
3. Nice Christmas Desktop Icons.
4. New Christmas screen saver.
5. Dark Christmas Gadgets and Mouse Cursors.
6. The best thing is that you do not have to do any tweek to install this theme. Just click on the themepack to install it.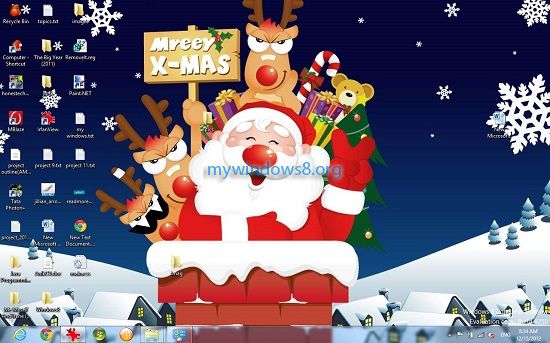 Decorating the Trees theme
This theme is available in Microsoft's site. Besides Windows 7, this theme is exclusively supported by Windows 10, Windows 8/8.1, Windows RT. That means if you are searching for a good Christmas theme for your Windows 8 tablet, then it can be a good choice. Bringing a note of holiday cheer to forest and garden, these festive ornaments brighten trees' winter robes of snow and ice. Decorate your Desktop Screen with this theme for the season.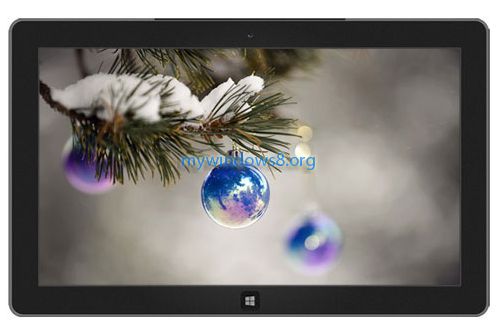 Decking the Halls theme
Another Christmas theme meant for Windows 10, Windows 8/8.1, Windows RT and Windows 7. This colorful theme with ornaments, gold ribbon, and candles will definitely give your Windows a festive and joyous appearance. This theme contains 12 different images, Windows colors and season sounds.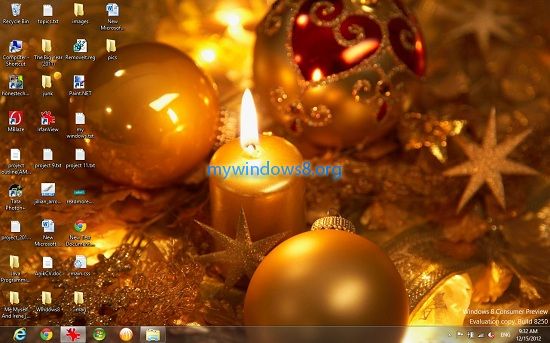 Another Christmas theme
As its name explains, it will decorate your desktop with 11 good quality Christmas wallpapers. Five Christmas-style system icons and a set of mouse cursors will add an extra flavour of this Holiday Season. This theme is supported by Windows 10, Windows 8/8.1 and Windows 10. Unzip the archive and just a double-click will dress up your desktop for the Christmas.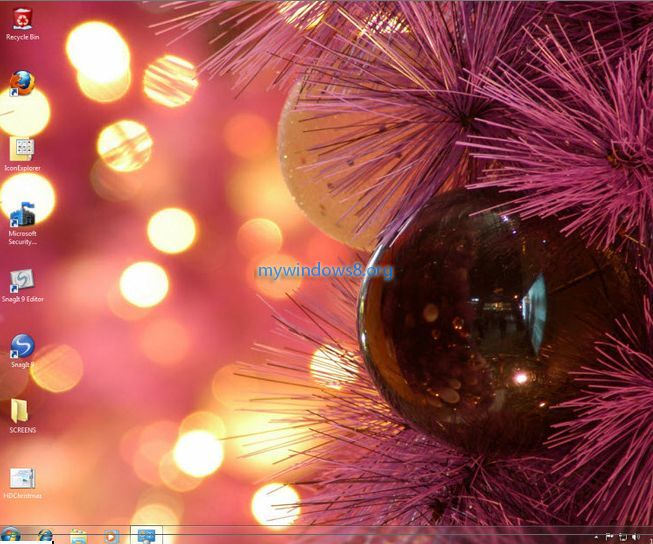 Exquisite Snowflakes and Frost theme
This beautiful 8-wallpaper theme pack will freeze your desktop with eight different snowflakes. These icy blue wallpapers will make your lead your Windows 10, Windows 8/8.1 or Windows 7 desktop into the chilly beauty of winter.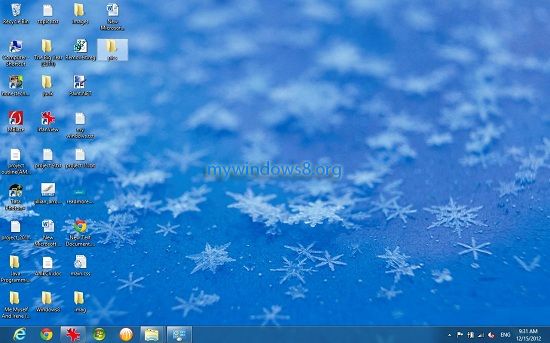 You can easily extract your favorite wallpapers from these christmas theme packs. Just navigate to:
C:\Users\\AppData\Local\Microsoft\Windows\Themes\
It's just starting. I will keep updating this post everyday with more new Christmas themes till 25th December. So, keep visiting this post every day and don't forget to share your views. Merry Christmas!!