Battery is an important part of laptops. Since mobile devices have to rely hugely on their battery, hence knowing about the laptop battery is very important. A small command in the Command Prompt can provide you a pool of information about your laptop battery. The information that are furnished are info about your computer, installed battery, recent usage which will show you how the battery has been used, whether plugged or on battery, a graph showing the battery drainage over a period of 3 days, usage history and battery capacity history, battery life estimate etc.
When you enter the command prompt command, the battery report is saved in an html file. You can copy and paste the link provided in the command prompt result directly to File Explorer. The html file will open via your default web browser.
Steps to Check Your Windows 10 Laptop Battery Health
1. Right click on Start Button and click on Command Prompt (Admin) to open Elevated Command Prompt.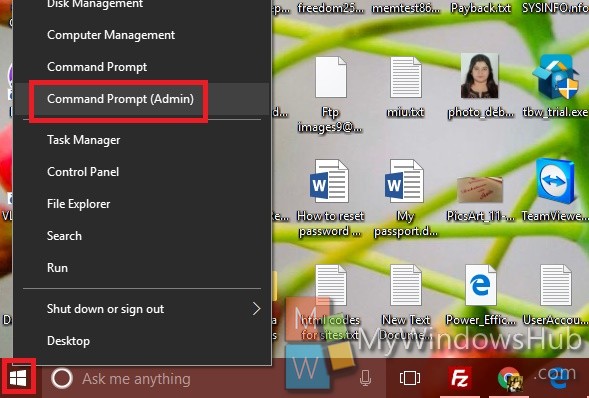 2. Now type the following command
powercfg/batteryreport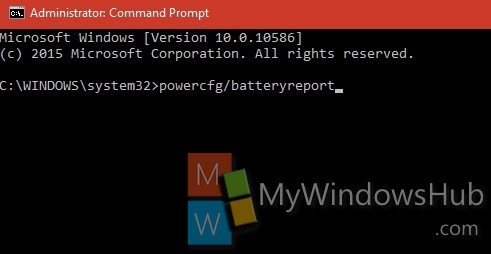 3. The process will take some time and the command prompt will specify the location where the battery report has been saved.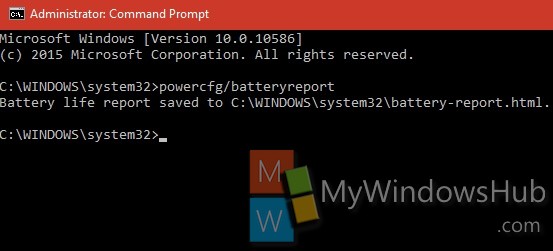 4. Mow go to the location as mentioned in the command prompt result.