Resolution is one of the major parameters of measuring the quality of a monitor of a PC or laptop. While price is one of the factors that decide whether a monitor is good or bad, the ultimate deciding factor is the monitor resolutions. When you are considering a laptop, the importance of screen resolution increases manifold times, because, unlike a conventional PC, the laptop does not have the option to change the display. Another important factor is the refresh rate that determines the picture quality of your video. The refresh rate is determined by the video card of your laptop and is, thus, not a property of the monitor. Hence, depending on the rates it supports, you can change the refresh rate of your display. Since, we are talking about the refresh rate of a display, we shall let you know some important aspects of refresh rate. For instance, you can change the refresh rate for both an external and built-in display. Based on your video card, your computer display will be assigned an upper and lower limit to the refresh rate and you must keep the monitor setting within the stipulated range.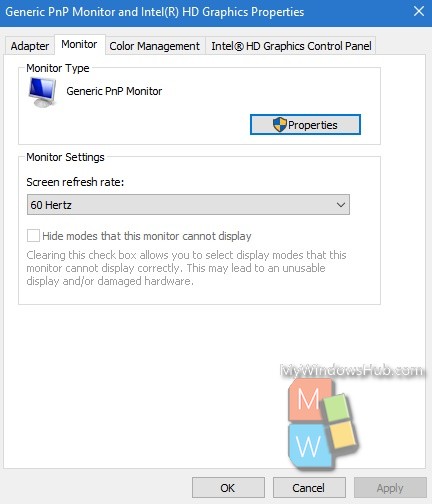 Usually, you don't need to fidget with the refresh rate. This may affect your monitor, adversely. But still, if you find your monitor display flickering, then you may think of changing the refresh rate. For example, if you find your monitor flickering while you are playing games, you can change the refresh-rate. The refresh rate determines how often a 'frame' changes on your screen. Some games have a high frame rate. If your graphics card is not well compatible, it can cause issues. Hence, changing the refresh rate, can resolve such problems.
In this article we shall show you the process of changing the rate of refreshing the monitor.
Steps To Change The Refresh Rate For Your Display On Windows 10
1. Right click on Start button and go to Control Panel.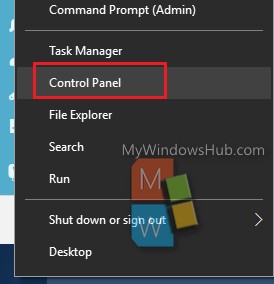 2. Click on Appearance and Personalization.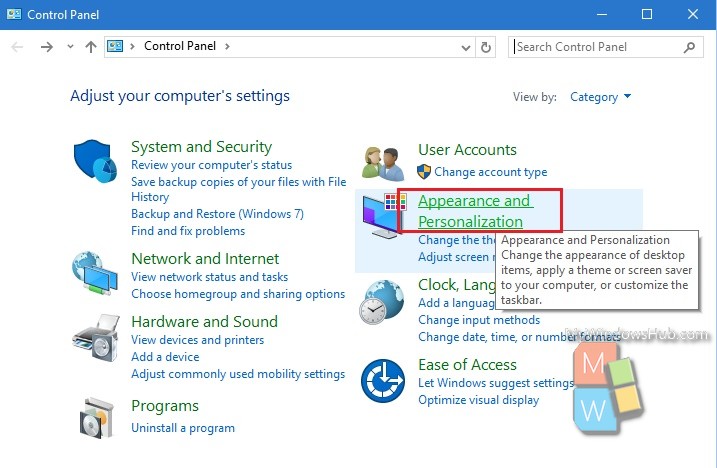 3. Next, click on Adjust screen resolution under Display, located in the right panel.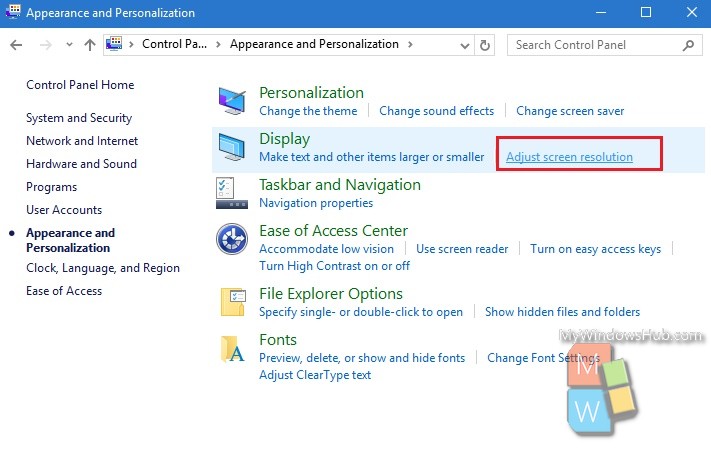 4. Now click on Advanced Settings.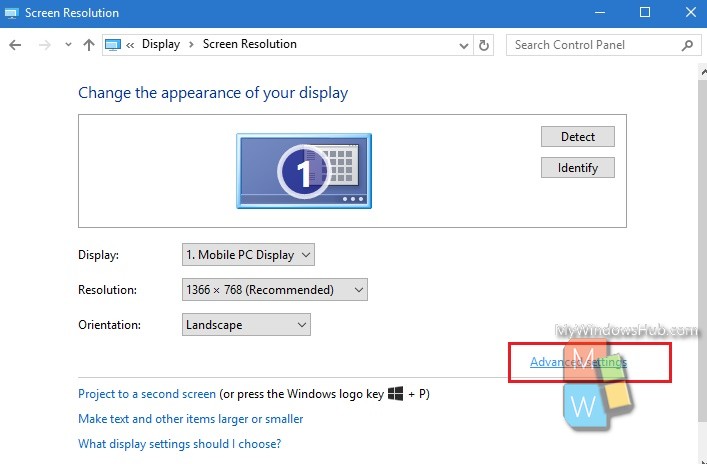 5. Now, go to the Monitor tab and you will find a 'Screen refresh rate' dropdown on this tab under the Monitor Settings section. Select a higher or lower refresh rate and click apply.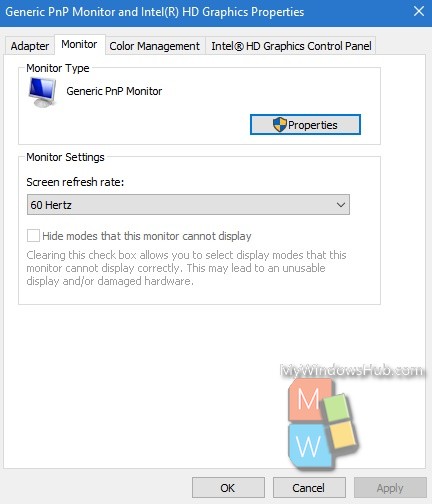 That's all!