This article will help you to change AHCI (Advanced Host Controller Interface) to IDE (Integrated Drive Electronics) mode after installing Windows Operating System. This article is applicable for both Windows 7 and Windows 8. Generally you need to choice the operation mode, whether AHCI or IDE, before the installation of Operating System. But users often need to change from AHCI mode to IDE mode after installing Operation System.Go through this article to do that.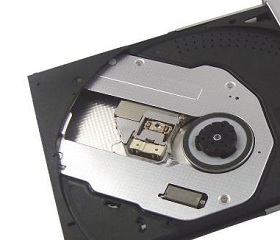 IDE is an old interface standard used for storage devices like hard drives and optical drives and AHCI is an application programming interface standard for newer SATA interface. Most SATA controllers allows you to choose AHCI or IDE operation mode for maintaining backwards compatibility. Though AHCI mode does not increase the speed at which SATA drives operate, but it exposes many advanced features of SATA, which are not available in IDE mode. AHCI allows utilization of advanced features like NCQ (Native Command Queuing), hot-plugging etc. Though AHCI has many Advanced features you may need to change from AHCI to IDE for different compatibility reasons.
Steps to change from AHCI to IDE mode
1. Close all running programs and Press Windows Key + R, type regedit and press Enter.
If you are prompted by User Account Control dialog box, click Continue/Yes.
2. Navigate to following location:
HKEY_LOCAL_MACHINE\System\CurrentControlSet\Services\Pciide
3. In the right pane, right-click on Start entry and select Modify…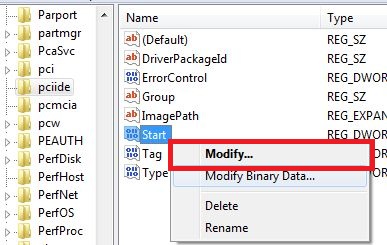 4. In Value data box, put the value 0 (instead of 3) and then click OK.
Exit from Registry Editor and Restart computer.
5. Go to your BIOS Settings during the start up of your system and enable IDE there, Save & Reboot
During driver installation your system will restart again.
If you are performing these steps to enable DMA then use the following BIOS settings shown in the picture below.