Windows 10 Insider Preview Build 14316 has introduced a new feature where you can set priority for different App Notifications in Action Center. For example, if you need the computer to display the Mail app notifications always at the top, then you can change the priority level of the app accordingly.
Check out the different priority levels for App Notifications in Windows 10.
Top Show at the top of action center.
High Show above normal priority notifications.
Normal Show below high priority notifications.
The following tutorial will show you how to change app notifications priority in Action Center.
Steps to Change App Notifications Priority in Action Center in Windows 10
1. Open Start Menu and go to Settings.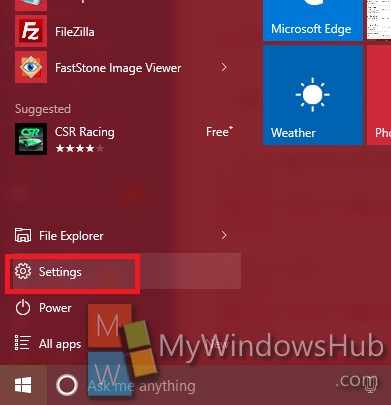 2. Go to System.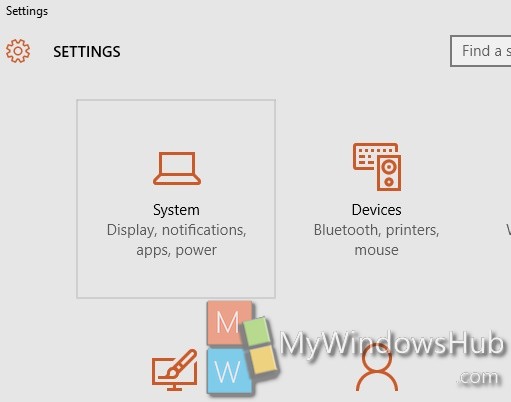 3. Now tap on Notifications & Actions.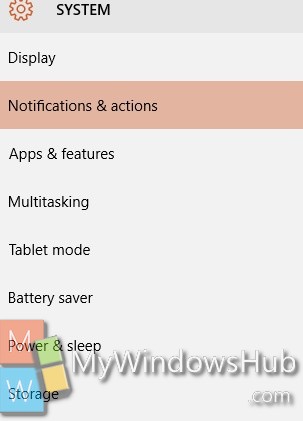 4. Now in the right panel, scroll down and select the app whose priority is to be changed.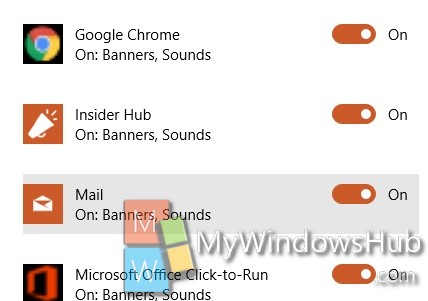 5. Now as the settings appear, find out Priority of notifications in action center. Set it to High, Top or Normal.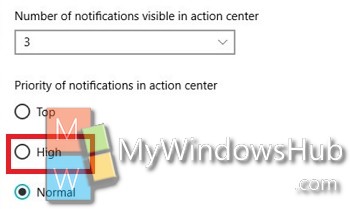 6. If prompted, by Cortana, click on Confirm to replace the current top priority app.