The following tutorial will help you to cancel a scheduled chkdsk at boot in Windows 10. The Chkdsk Autochk is a command that is used to set the disk checking countdown time in Windows 10. If you enable disk checking, then in the next login session, you will have a stipulated timestamp before which you can tap only key to skip disk checking. In this regard, it's to mention that disk checking is very useful as it periodically checks for bugs and system failures. When you start your computer, you will get by default 8 seconds to skip disk checking. Now let's look at the scenario where you have a scheduled Chkdsk boot but you do not have much time to carry on the disk checking. In such cases, you can cancel the scheduled DskChk at Boot. So to cancel the disk checking, you first need to identify if any drive has any scheduled check. Once you identify, you can simply press any key to skip the disk check on the next reboot session.
Steps to Cancel a Scheduled Chkdsk at Boot in Windows 10
1. Press Windows+X and select Command Prompt (Admin) to open Elevated Command prompt.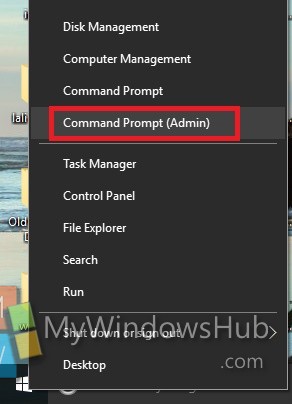 2. To check if any drive is scheduled for a disk check in the next boot session, type the following command and hit Enter
chkntfs "Drive letter":
Replace "drive letter" by the actual drive letter, for e.g. chkntfs C: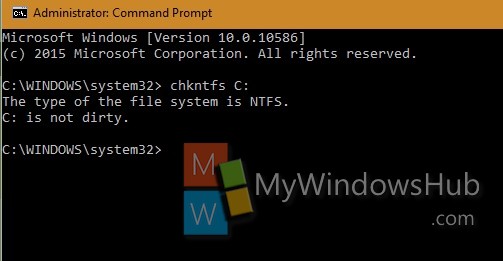 If you get the message that Drive is not dirty, it means no check disk is scheduled.
But if you get the message Chkdsk has been scheduled manually to run on next reboot on Volume C:, it means a chkdsk has been scheduled.
3. To exclude a Drive from default Boot-Time Check, copy and paste the following command
chkntfs /x "drive letter":