Blippar has emerged to an augmented reality advertising app within 1 year from its launch. It connects the virtual world with the physical world and makes our daily shopping and product searching an easy one. According to the founder of Blippar, Rish Mitra, 3 million users are already using Blippar, out of whivh 1 million belongs to the United States. There are a large lists of different brands and commodities that are blippable and within half a second you will get detailed result about the product.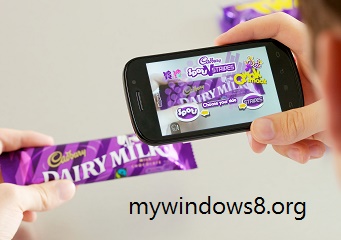 Blippar make uses of the smartphone camera and it starts blipping the textual objects and starts recognizing the objects. After it has found the object to be one of those blippable images it will unfold all the latest offers that are being offered in the location, showrooms, or departments selling the product, any coupon the product is currently providing or any supplementary information like recipes in case of a ketchup brand. Blippar has many leading brands as its partners, i.e whose products are blippable and the guys are looking forward with a positive strategy and their main aim is United States, followed by Japan and India. To make people get accustomed with blipping, Blippar has managed to be granted permissions over certain sections of the Metro daily newspaper so that people develop a fun of blipping objects regularly. Till now, Blippar has faced only growth but their next milestone is getting more and more brands by its side. iOS, Android and Windows gadgets has already launched Blippar and now it's turn for Windows 8 and 8.1 users to learn blipping.
It really seems amazing to see how a digital world is so beautifully incorporated in our real world with just a smartphone and its camera. Windows 8 users are looking forward to using Blippar. Although some technical issues have been faced by many users and Blippar is working hard on resolving those issues, yet users have blipped products of their surrounding a hell lot of times- as large as 25 million times!