It seems Microsoft is all into rebranding stuff all this season. First it started with no longer using the Nokia brand on its smartphones then renamed Windows Phone to "Windows" and now it has moved on to renaming apps. And its next venture is renaming all the Bing's apps into MSN apps and this change will take place effective next week.
The Bing apps will include Weather, News, Finance, Travel and Health + Fitness. This rebranding is due to the fact that MSN website has a huge audience of about 400 million unique monthly visitors which includes 100 million of them in the US. And Microsoft believes that it would get some amount of visibility by renaming Bing to MSN.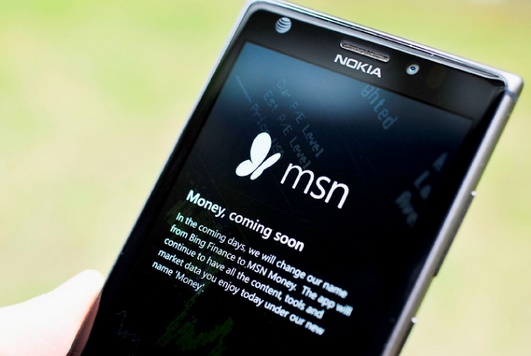 This change had come into notice when Microsoft had unveiled its MSN homepage with a new design. Again the software company had already removed the Bing tag from most of the above mentioned apps way back in April and also it has already sent notifications to all the Finance app users that it would have a new MSN name in the near future. Bing Finance will get renamed to MSN Money app. All these changes will be implemented on the Windows Phone and Windows 8.1.
MSN which was somewhat abandoned in the last couple of years has been brought back to light with this step by Microsoft. Again, this rebranding is quite a good idea as Bing is already Microsoft's search engine and having Bing's apps like News, Weather, Travel, Finance, Sports, Health and Fitness actually does not make much sense.
The changes will be first witnessed in Windows Phone along with the launch of the new website and then gradually it will be implemented for desktops. Also in the near future we will see the rest of the transition of other aspects from Bing to MSN.
Source: Tech Crunch