Nokia surprised the entire globe today by announcing the launch of a high end sensational device known as Nokia 3310 with PureView. The phone, as Nokia said, would sport a 41 MP camera just like Lumia 1020 with more lucrative features. But alas! It was the April fool trick by Nokia. Yes 1st April is the day to make fool of everyone, yet with no offence and Nokia followed the path too. But however, although April 1st is about to pass, let us check out the amazing graphics and features of the phones.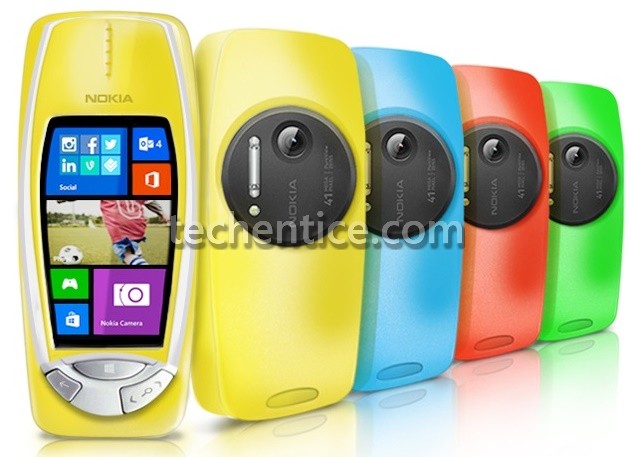 Nokia said that the new smartphone would be a tribute to the very old but dear Nokia 3310 which were sold as many as 125 millions. The 3310 with Pureview was announced to have awesome camera features like 41 MP sensor, ZEISS optics and twin LED and Xenon flash. The dimensions and weight of the new 3310 with PureView closely mirror those of the original device: 113 x 48 x 22 mm, and 133 g. The device showed an unconventional display that includes a highly unusual curved 3-inch ClearDiamond touch display.
So truth is already revealed that the phone was an April fool joke and at this point, no need to make it a suspense anymore. But one thing we must admit is that Nokia did the joke wonderfully and discarding the display and few other features, we would love to have th joke come into reality one day.