Much awaited Asphalt 8 has been giving breath taking gaming experience since its release. It has literally impressed game freaks with its high-tech amazing cars, exotic locations and some real gaming ambiance. To give users a preview of the game, Gameloft did live stream of Asphalt 8 on Surface RT. The price of Asphalt 8 is $1.99 only for Windows Phone 8 and $0.99 only for Windows Phone. But to be honest, the price is nothing compared to the priceless wonderful game.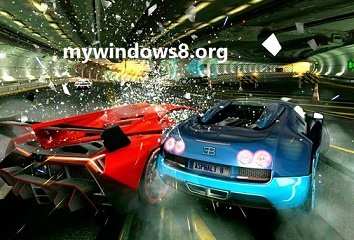 The main fascinating features are 47 stylish, new, high performance with whose licensed manufacturers are world class brands like Lamborghini and Ferrari. Moreover, high quality, high fidelity sounds for the car has been used to enhance the effect. 9 different locations have been promoted in this version like Venice, Guiana and the Nevada Desert, with plenty of new roads and hidden shortcuts. Extremely designed, this game reaches the epitome of elegance by using tracks like The Crystal Method, Mutemath and Bloc party.
Some more features are multi-player actions with multi-player action with 8 opponents, asynchronous races, and leaderboards. Speed freaks features include detailed damage system, 8 seasons and 180 events in career mode, infected mode and Drift gate game mode. The game would surely plunge your heart and rev your beats. So hurry up and grab this amazing game.