This article will help you to customize and get Start menu back in Windows 8. I have already discussed about some basic customization for Windows 8. But if you are interested in learning some advanced customization for your Windows 8 like disabling metro or bringing back Windows start menu, go through this article.
One of the most surprising things in Windows 8 is lack of traditional Windows Start menu button. If you are missing Windows start menu button and want to get it back in your Windows 8, there are several ways to do so. You can create your very own Windows Start button without wasting any memory . There are many Third Party applications to get back Windows Start menu. You can also customize your desktop as you want with these applications. Some of these applications bring back some other features that were available in older versions of Windows. You can disable metro UI; create virtual groups and smart folders, Customize your control panel etc. with these third party applications. So, if you want to give your Windows 8 PC a new looks, here is a collection of some good third party customization applications for your Windows 8. See the screenshots and details below to choose one as per your requirements.


Thinix RetroUI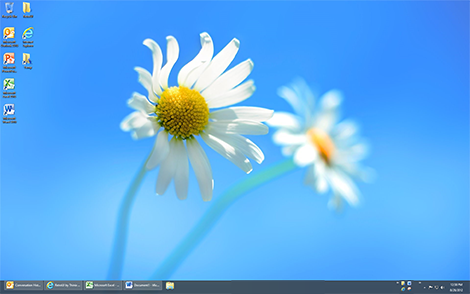 This Third party application will help you to disable Metro UI in your Windows 8.
Pokki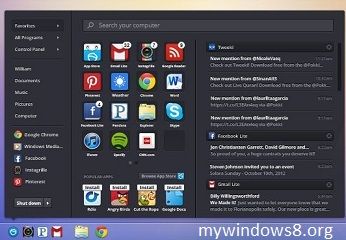 This application will add a Start menu to your Windows 8. This application also supports Windows 7. It is like a home screen of your smart phone. In addition Pokki app store will allow you to install hundreds of applications and games with in Pokki.
Start8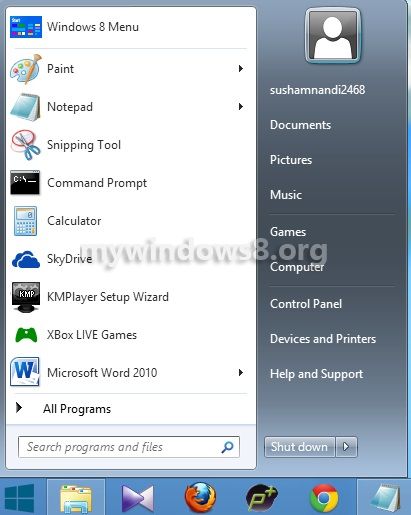 Start8 is another application that can bring back Start orb and Start menu in your Windows 8. There are two styles, Windows 7 Style and Windows 8 Style. Windows 7 style brings back the old style start menu, where Windows 8 style shows Windows 8 Search Screen while Start orb is clicked.
More Will be added soon