This tutorial will help you to download and install alternative app launchers for Windows 8 Pro.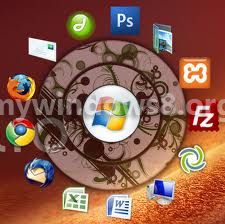 What is an App Launcher?
App launcher is nothing but a special program, which assign shortcut words for opening a application. These shortcut words (Magic Words) improvise the user experience by easing the handling of programs. If you have a large number of programs installed in your machine and don't want your desktop to look dirty/condensed, then you should go for an app launcher. That's the best thing to do that.
Here are some famous app launcher for you.
A. SlickRun
B. Dash Command
D. Start++
E. Launchy
F. Tool Box
Hands on Slick Run
Here I am showing how to use Slick Run.
Step 1. Download the application from the link given above. After downloading, install the application to use it. As a proof, you will see the program running at the bottom right corner of the desktop screen.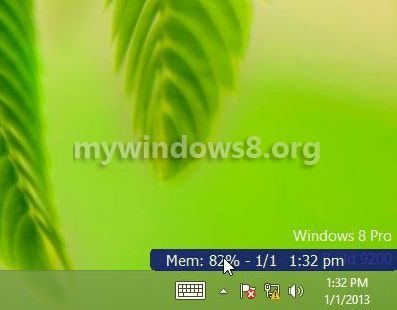 Step 2. Now to see the pre-defined Magic Words, right click
on Slick Run and select Magic Words and then the application of your choice.
Step 3. Now, you surely want to add your custom Magic Word.Isn't it? Here is the way:
A. Right click on Slick Run and select
New Magic Word.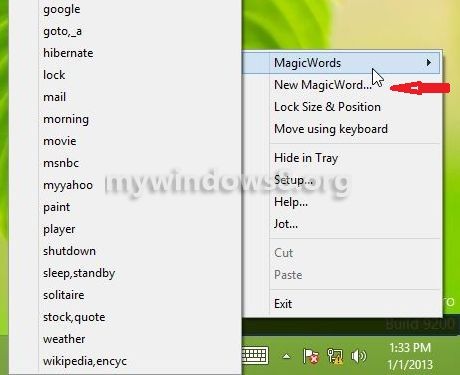 B. Now the Customize SlickRun window will appear. Write the desired word in the box below Magic Word and give the Application you want to run with it. Left click on the green tick sign to approve.You can also check it to open with administrative privilege.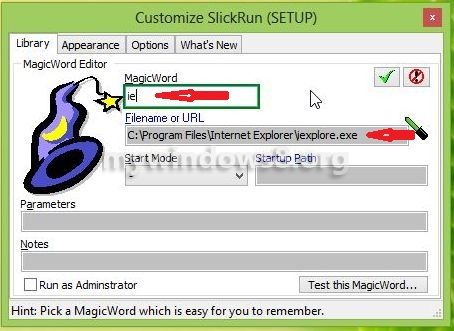 C. Now you can test your newly created magic word by typing it in the SlickRun or in the way shown in step 2.