The Alaska Airlines have found out an amazing way to rejuvenate the weary passengers of long duration flights. We know how hectic and exhausting the long haul flights are and with an aim to comfort the loyal passengers, Alaska Airlines have planned to provide passengers of some fights with Windows tablets. Really that's a great deal. But are all passengers eligible of getting the lucrative opportunity? Certainly not or 'yes with conditions'.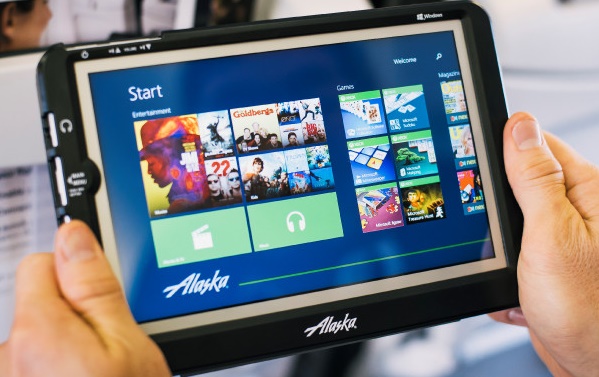 First class passengers and long haul frequent flyers will get Windows tablets to use through out their journey for free of charge. The tablets will be filled up with music, videos, TV programs, games and so on. Internet connection will also be provided in places where connection is available. The tablet will be stuffed with Xbox games, Mahjong, Microsoft Sudoku, Solitaire and many more interesting games. Passengers are surely going to have an interactive session during flight hours. Their will be classifications in services. Free service will provide a large collection of media but some movies and music will be there for premium cost. The price for such paid services starts from $1.99. This means some movies will be available for watching only after paying the premium price.
Now what about other passengers? Other passengers will not get the service free of cost. They can avail the facility with a rent of $8 to $10. Up to march 31st, no demarcation will be made between free service and paid service. the pricing will be in effect from April probably.