On Tuesday, March 26, Windows users across the world shared a long sigh of relief as the company finally released an update to the Mail, Calendar, and People apps for Windows 8 and RT. But were the long-awaited tweaks really what users were waiting for? Will they help improve the functionality of your laptop, ultrabook, or tablet?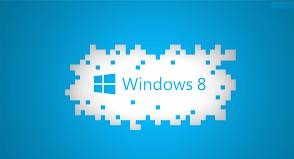 Let us start with the good. The Mail app now boasts total folder management, which means users currently have the option of creating and deleting sub-folders in their inbox, as well as renaming them. In basic terms, overall e-mail management has been made a lot easier. Aspects like multiple message selection, movement, printing, and deleting can all be carried out with a single click. In addition, you can now flag messages as important, re-read them later, or mark them as spam. These functions are absolute must-haves for any e-mail service, but they should have been included from the app's initial release.


Moving on to the Calendar app, we have seen a reformatting of its entire design that has made its layout a lot more aesthetically pleasing and easier to navigate. New fonts, better colors and a more interactive display now allow for easier reading. Users can also view their calendars by week, day, full week, and month.


One of the biggest flaws with the update is that Gmail tasks, appointments, and events will now no longer sync with Calendar. Don't be too quick to place the blame on Microsoft though. This time, it was Google that revealed it would dismantle its Google Calendar Sync services. There is no fix for this problem from Microsoft so far, so we will have to wait for some sort of fix to this problem. Yet with Google's announcement to end support for Microsoft Exchange ActiveSync services, that may be unlikely.


Finally, the People app now comes with a useful app bar that can be accessed by right-clicking the screen and allows for easier navigation, creating a proper contact page and a "What's New" page. It also lets users directly share with Facebook friends by finding that particular contact's name and clicking. Unfortunately there is still no way to decipher between Facebook, Twitter, or Google contacts.


To sum it all up, the changes to Mail, Calendar, and People have been well welcomed – however, the functionality of these apps is still lagging. The update was meant to make the apps more user-friendly, but work remains to be done on several seemingly obvious issues. Nevertheless, the update to the Mail, Calendar, and People apps, will allow Windows 8 enthusiasts to further experience the functionality of their favorite operating system on their new laptop or ultrabook. By the same token, 2013 is going to be a big year for devices running Windows 8 as brands like Lenovo, Dell, and Acer compete for fan loyalty for the best laptops on the market.