Windows 8 Shell Patcher is another utility to transform your Windows 7 system into Windows 8 Consumer Preview. Basically it is an application for your Windows 7, which patches system theme files like uxtheme.dll, themeui.dll and themeservice.dll and creates Windows 8 metro like graphical interface. So, before using this software it is recommended to back up your system.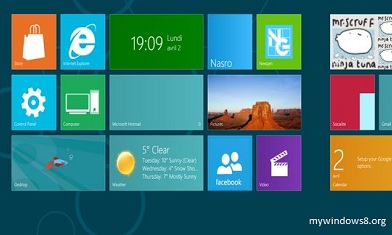 Read it carefully : Changing System files using Third party softwares can be dangerous. I do not recommend it and I am not responsible if it harms your system.
What's new in Windows 8 Shell Patcher 3.1.0?
1. Hide Start Button Option added (using Metro Bar )
2. Updated new Visual Style
3. New and modified Files Resources : explorer.exe, ExplorerFrame.dll, shellbrd.dll
Requirements and Supported Operating Systems
You need to have .Net Framework 4.0 to run this application.
– Windows 7 x86 and x64 (All Editions, RTM, SP1)
– Windows Server 2008 R2 (All Editions, RTM, SP1)
Windows 8 Shell Patcher Installation Guide
1. First of all download Windows 8 Shell Patcher 3.1.0 from the link below and unzip the archieve.
2. Run the .exe file with administrator privilege. Windows 8 Shell Patcher 3.1.0 Wizard window will appear. Click on Next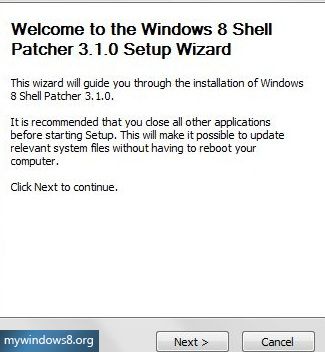 3. Do not forget to check Create System restore Point option and hit Install button.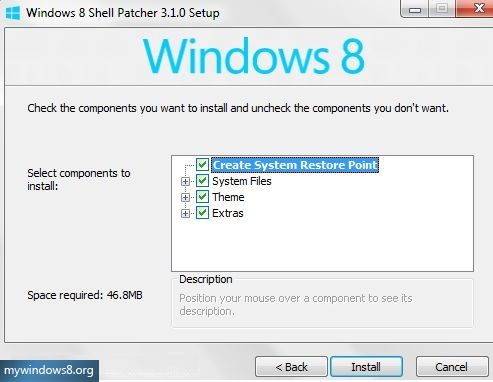 4. You can see Windows 8 shell patcher has started to patch your theme files.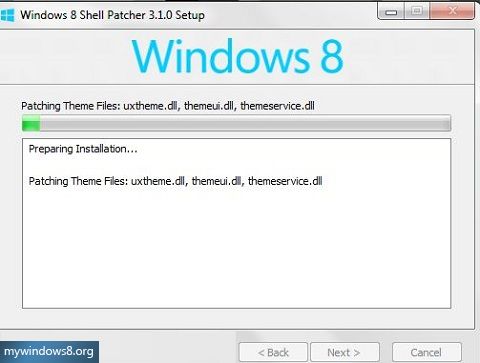 You can download Windows 8 Shell Patcher 3.1.0 from Here