Windows 10 discarded the Windows Photo Viewer and made the Photos app as the default photo sharing and viewing app. Despite of the simple layout and easy to use interface of the Windows Photo Viewer, Microsoft dropped it for no definite reason. The Photos app that launched initially with Photos app had minimal features and a bit complicated interface. The app also didn't work as fast as Windows Photo Viewer. Developers are now working on bringing new features to the app and here is a list of some of the new features making its way to the Windows 10 Redstone.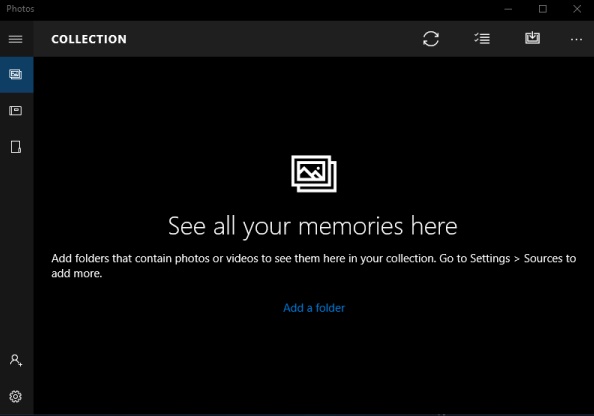 With the Windows 10 Redstone update, the Photos app will introduce a plethora of new features in order to make users forget about Photo Viewer. The most important feature heading towards the Photos App in Windows 10 Redstone update is the intelligent search functionality. If you have used OneDrive website , the Photo Gallery app from the Windows (Live) Essentials suite, then you have already an idea about the new feature. The intelligent search feature enables users to search photos based on the face detection. The face detected images are then compiled individually in order to bunch all photos of a single person. It will also be able to finally read customized tags directly.
So if you store a copious numbers of photo and videos in your computer, then this new feature will help you sort out particular images based on face, location and many more criteria. The Photos app will automatically scan photos for faces, as well as metadata for locations, then categorize them automatically for easy viewing. You will be able to "teach" the Photos app who a specific person is so it can automatically categorize them into a folder/album that is dedicated to them.
Microsoft has not announced when these features will actually roll out. The Redstone update will release in two phases. The first part is expected to release this October, the second wave is expected only in 2017.