HP announced its new Elite x3 handset, the long awaited Windows 10 Mobile that would run Snapdragon 820. However, it was reported that the phone will not arrive the market until summer. So the first question that arose was whether Windows 10 Mobile was incompatible with Snapdragon 820? Speculations were made that the device would arrive with Anniversary update, then called Redstone 1 update. MSDN has cleared all confusions today and has announced that Windows 10 Mobile will now support a plethora o chipsets which include Snapdragon 820 along with the Snapdragon 830 which is yet to arrive.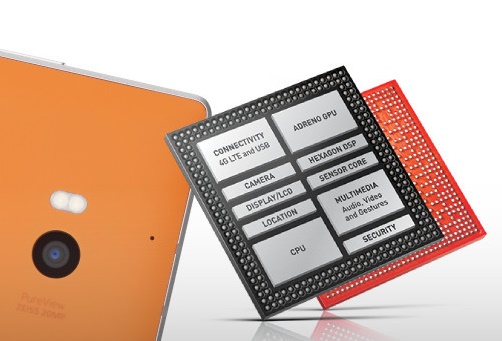 A number of chipsets are getting support from Windows 10 mobile which is definitely a big deal for Microsoft as the phone platform of the company is progressing at a sloth pace in terms of embracing new hardware. the chipsets getting the compatibility are MSM8994, MSM8992, MSM8952, MSM8909, MSM8208, MSM8996, MSM8953, and MSM8998. This corresponds to Snapdragon 810, 808, 617, 210, 208, 820, 625, and 830.
Previously, Snapdragon S4 SoCs were not allowed to upgrade to Windows 10 Mobile but now all such chipsets have been granted permit to upgrade.
It's been reported that Snapdragon 830 will have a 10 nm process, compatibility with 8 GB RAM, Kryo technology and many more. The GPU will likely be upgraded from the Adreno 530 probably to Adreno 630.