Windows 10 is on its way to make a grand entry and this time Microsoft is pacing fast with all its preview builds. So, we do not have to rely on leaks as such. But still, even on the slightest chance, leakers are up with their natural instinct of leaking news on every possible gadget and every possible software. The latest is again coming from Windows 10 preview builds. While the rest of the world is feeling privileged by having Cortana in Build 9926, these leaked images of Windows 10 Build 10014 stole the limelight in no time.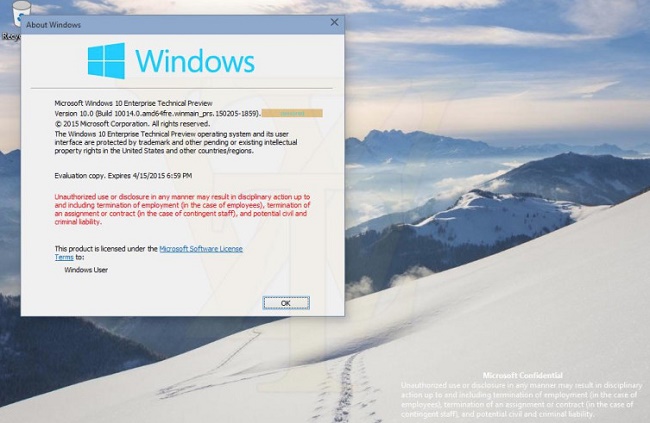 The new images of Windows 10 Build 10014 are leaked by Wzor but first let me tell you, none of these images are officially confirmed by Microsoft. Hence, don;t take it too seriously. there is a nice possibility of the images being true as it includes so many new features. but since, no official announcement has been made by Microsoft regarding any upcoming builds.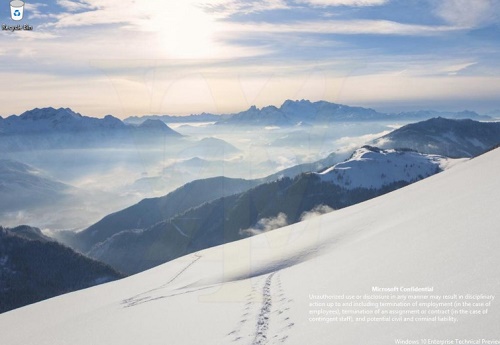 The new images show a different recycle bin. Additional information can be found from the image that the build is Microsoft confidential and some terms like Evaluation copy. So there is a fair chance that this build is the same that is being used by Microsoft employees. But, as a matter of fact, it is still unknown if these pictures are the same old Build 10014 used by employees or if a new Build is knocking the door.