Microsoft has always been sincere with its PC operating system. It has provided regular updated Builds to users periodically. It is always recommended that users update their Windows 10 computers to the latest build to experience new features, enhanced security and improved stability. In this article, we have shown how to update your Windows 10 PC to the latest Windows 10 Creators Update (version 1703). We have also discussed the major issues that are often faced by users during this update and their respective resolutions.
Steps to Update to Windows 10 Version 1703
Basic way to update Windows 10
The basic way to check for updates for your Windows 10 is to check it from the Settings option. Go to Settings -> Update & Security in your Windows 10 system. In right pane click on check for updates option. It will take sometime and will show you the available update for your Windows 10. If 1703 update is available there, go ahead and get the update.
But it may happen that even after checking for multiple times no update is being appeared in Windows Update. In that case follow below step.
Update Windows 10 using Windows 10 Update Assistant
Go to Windows 10 software download website, you can see there that Windows 10 Creators Update is available. Click on Update now button, it will start downloading Windows 10 Update Assistant tool. After downloading it launch it. It will show you available latest version of Windows 10. Click on Update Now.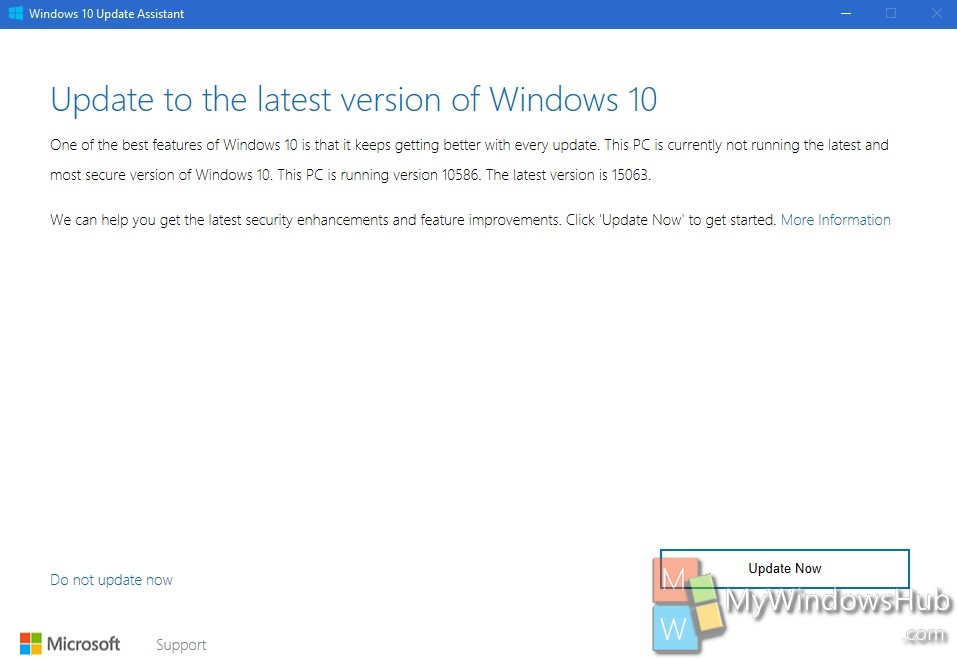 Next it will check if your PC is compatible with this new windows 10 update or not. If everything is fine click Next. It will start downloading and installing the new update, wait till this update process is completed.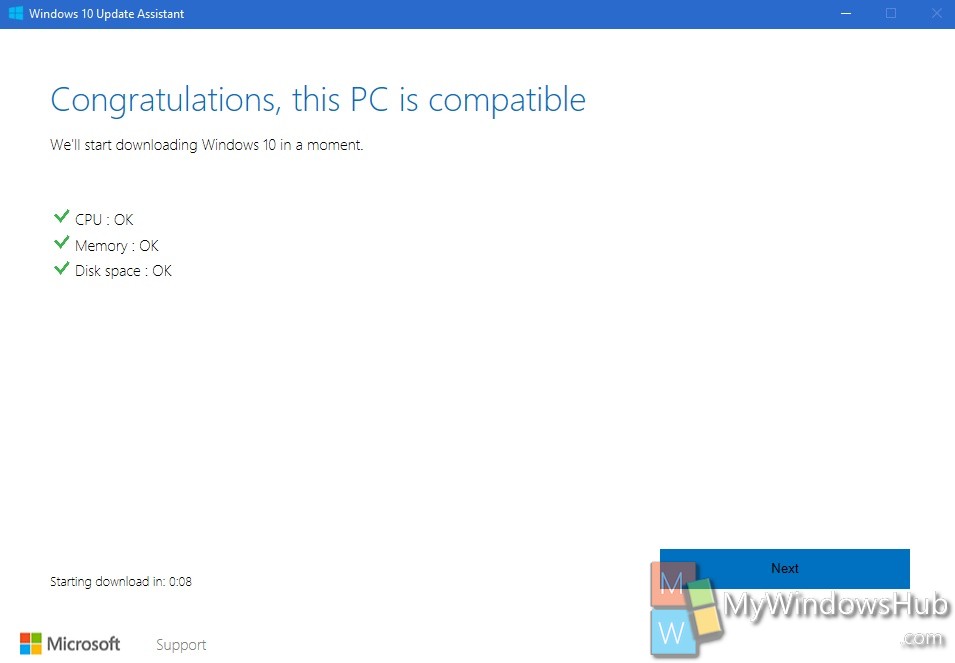 There is a chance that this update process may get interrupted by a bug and you may get Something went wrong message with error code 0x80070490. You may retry the upgrade process but there is high chance that the update process will fail every time with same error code.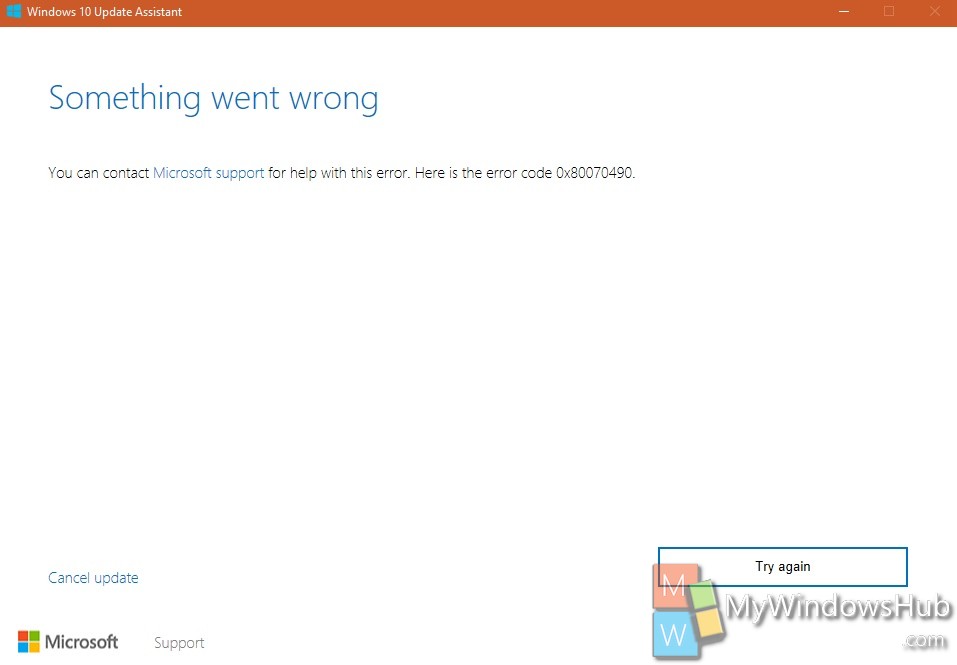 You may try to fix this 0x80070490 error by trying different troubleshooting methods available on internet, but I don't recommend that as there is not 100% working method to fix this issue and if you don't know what you are doing you may corrupt your Windows 10 by following some of those methods. So if you hit by this bug it's better you do a fresh installation of Windows 10 Version 1703 in a separate Primary Disk drive.
Steps to install Windows 10 Version 1703
Download Windows 10 Media Creation Tool (Click on Download Tool Now). Run it as Admin. Select Accept to agree with the license terms.
Now, select Create Installation Media option and go Next.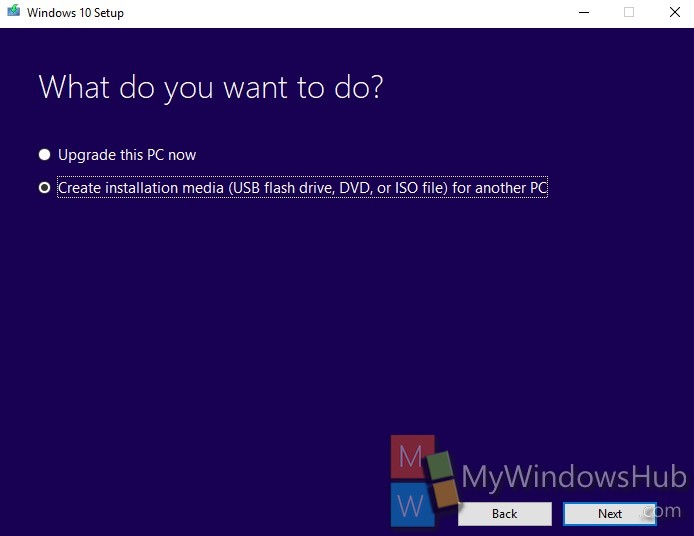 Select your choice from the drop downs. Make sure that you already have the valid license key for the version you are choosing to download.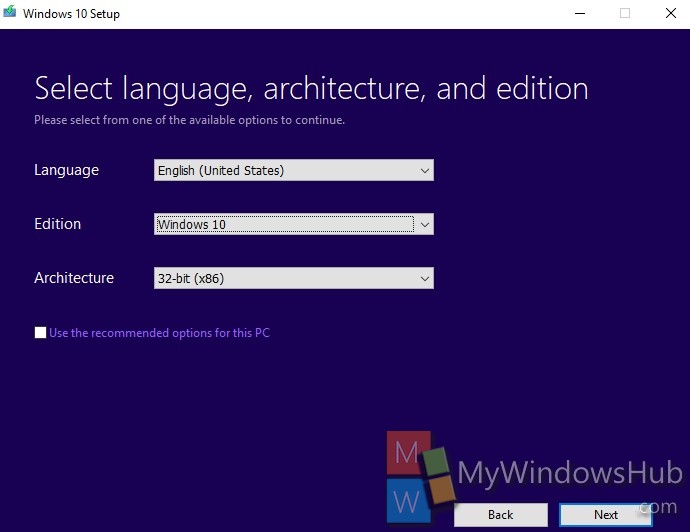 If your current version of Windows 10 is activated with a digital license (Digital Entitlement), you don't need to worry about. Just download the same edition of Windows 10 and after doing the fresh installation your Window 10 will be activated automatically with this Digital license key linked to your Microsoft account.
Now, choose which media you want to use to download the installation files. Below we have selected USB Flash Drive option.
Insert your Flash drive in your PC and go Next.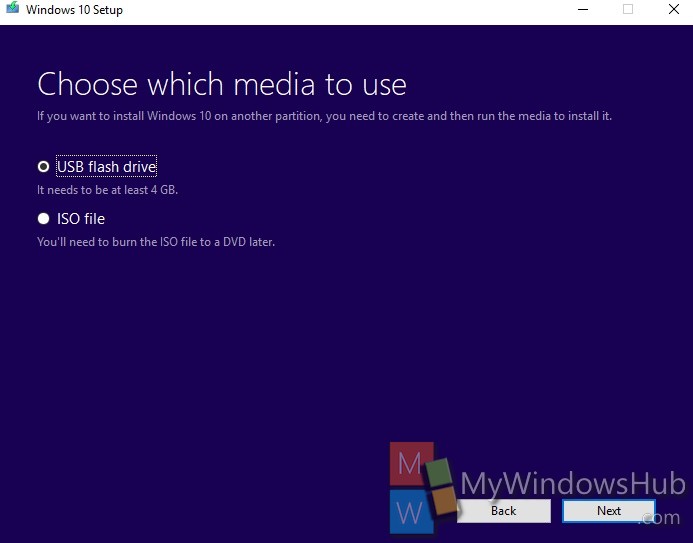 You will see your flash drive name, select it, and click Next. It will start downloading Windows 10 setup file in your USB Flash device.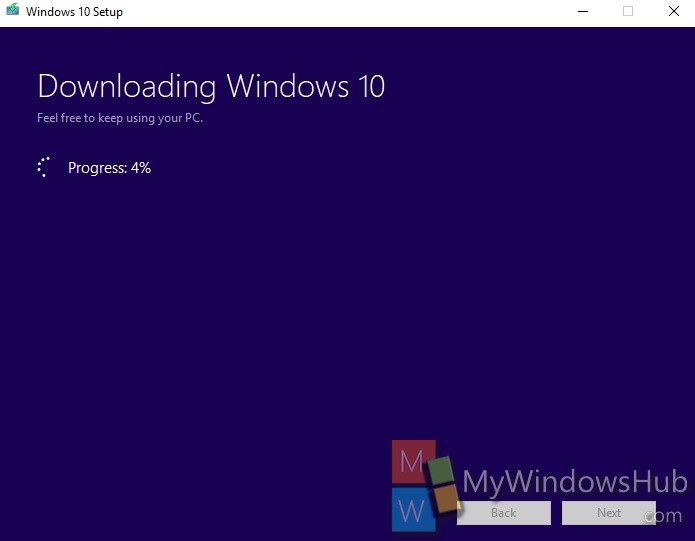 After completing of download, open the USB Flash Drive and run the setup file to start the fresh installation. Follow the on screen instructions and make sure to choose Fresh Installation option and select an available empty Primary Disk drive to install the fresh copy of Windows 10 version 1703.
So you have now dual boot and in boot screen you will see two Windows 10 options. First Windows 10 is the newer version and second one is the older version. There is no point of having two separate versions of Windows 10 in boot, we can remove the older version of Windows 10 from boot menu.
After completing the installation, you can migrate required files from Old Windows 10 (from old OS's Downloads, Desktop, Documents folders) to this New Windows 10, create required users and install required application. When you are done with all the migration parts, remove the record of Old Windows 10 from MBR (Master Boot Record) and delete Old Windows 10 OS files to free up disk space.