This article will help you to turn Navigation Pane Expand to Current Folder On or Off in Windows 8. In Windows 8, like its predecessors Navigation pane has the Expand to current folder facility. This facility allows you to navigate from one folder to another from the navigation pane without manually expanding the arrows beside every drive. For example if you have opened the Movies Folder and you are browsing the sub folders within it, every time you want to get back to the mother folder, i.e Movies here, you have to follow either the route of browsing or opening again a new Fle explorer. But enabling the Expand to current folder option, the navigation pane displays all the folders and sub folder which contains the folder you are working with. This facility is turned off by default and can be enabled as and when required.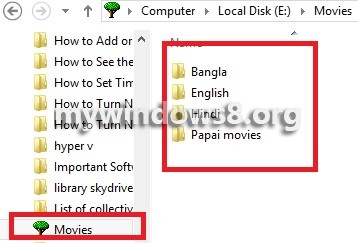 Steps to Turn Navigation Pane Expand to Current Folder On or Off in Windows 8
1. Open Windows Explorer and right click in the left pane, and select Expand to Current Folder.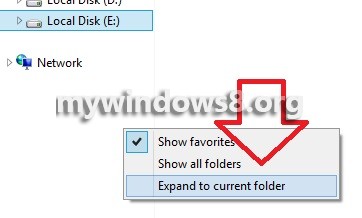 2. Another way is to open Windows Explorer and click on View. Now click Navigation Pane and select Expand to Open Folder.
3. To turn off Expand to current folder, un-check the options as mentioned in steps 1 and 2.

4. Another procedure is via Folder Options. Press Windows+C to navigate to the Charms Bar. Then click on Settings and then type Folder Options and select it from the available results.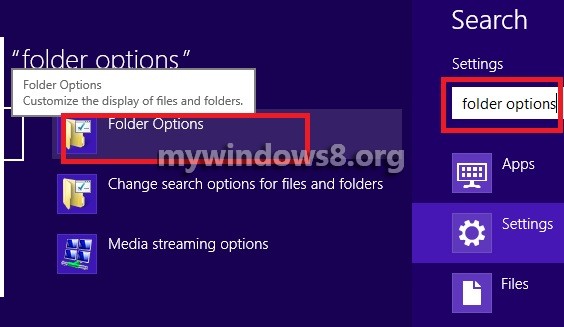 5. In the General Tab, under Navigation Pane check the options Automatically expand to current folder to turn on the feature.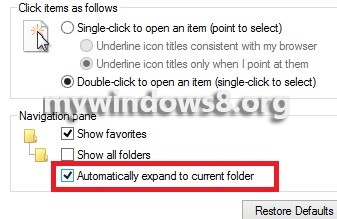 6. Now if you want to turn off the expansion facility, simply un-check the option and click OK to save changes.