Backup the files from computer is always a top priority since there is no guarantee regarding PC health and there is no guarantee about our operating system. At any point of time it may be debauched,so we require to take some safeguards to restrict from data loss. For that not to happen, we must backup our data as soon as possible with specific backup software listed below.
AOMEI Backupper

AOMEI Backupper Standard Edition is a free backup software for both personal and business use. It provides many functions and useful utilities. AOMEI Backupper supports system backup, disk backup, partition backup, file backup and file sync.
EASEUS Todo Backup
The free edition of Easeus backup software has reasonably much all the features you would require to take a backup of your windows system and personal files.
Comodo Backup
Comodo is the perfect application for rookies and advanced customers of Windows. It is a fundamental but authentic backup system.
Comodo Backup
FBackup
FBackup is perfectly free and can be uitlized for personal and business related files. It backs up the files to your flash device or Firewire device in either of local or network location by itself. You may choose to squeeze the file in zip format or replicate it as is.
Cobian Backup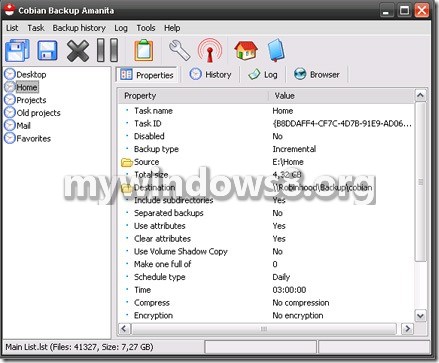 Cobian is amongst the front-runner Windows 7 backup applications since it ihas a great tool selection and effectiveness. The featueres that Cobian has planned backup, backup to FTP, network drive, external hard drive, limitless backup size, compacted,encrypted backup.
Cobian Backup
GFI Backup
GFI is utilized in the professional world because of its built-in VSS facility. Backing up is more quicker and easier since it has the capability to volume shadow copy. You can also schedule to notify yourself after the backup automatically.
GFI Backup
DriveImage XML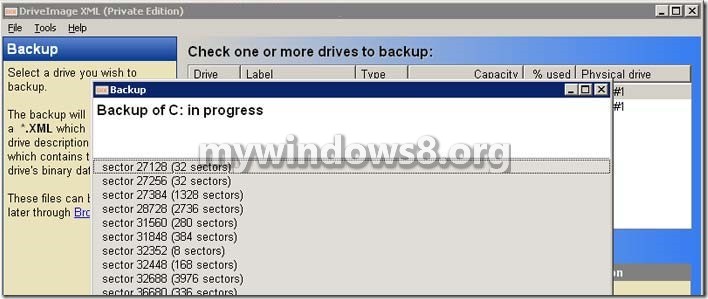 DriveImage XML is the best freeware windows backup application which backups your noteworthy files securely without data loss. It is usable in two versions; one is private version and another one is commercial version.
DriveImage XML