---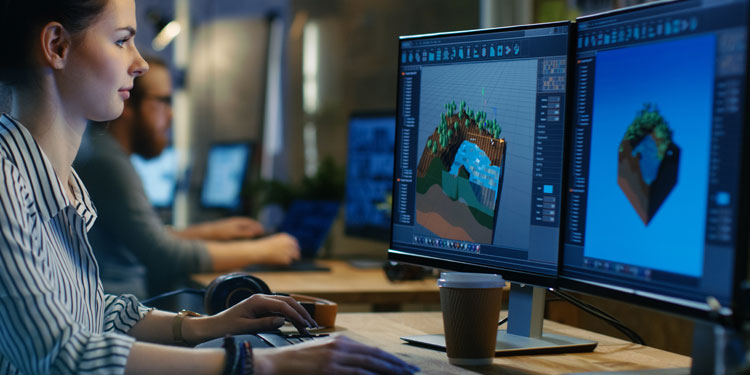 Video is the new king. Unlike words, videos can convey vast volumes of information within a few minutes or seconds. Ever since YouTube hit the mainstream and internet speeds became unbelievably faster, people have started to prefer video content over any other type.
Whether you run an online or brick and mortar store, video marketing is the hottest thing right now. It can level up your content marketing efforts and assist consumers in their buying decisions. A well-documented product with explanatory videos and reviews will fetch more interest than just photographs.
Nevertheless, the right kind of tools are crucial. Since your smartphones are capable of shooting mesmerizing footage, the production part is clear. What might be concerning you next will be the post-production part – more specifically, about how to edit the footage.
Considering the immense importance of online video editors for creating quality content, we've compiled a list of the top seven free video editing software applications you can try out.
And don't worry – the majority of these software applications consume lesser system resources, and so the specification of your system won't matter much. Let's get started.
1. InVideo
If you ask around for the best online video editor, then InVideo will always top the list. The software is best in class for numerous reasons. InVideo has the right template for all your production needs, so you don't have to worry about creating graphics on your own.
And the best part – these templates are highly customizable and depending on the platform you wish to upload your video, there are specific templates optimized for that. You can create ads, YouTube videos, Instagram stories, and many more – the sky's the limit.
The tool lets you edit videos online and is as easy as dragging and dropping videos, music, and effects. You can even use it for advanced editing techniques like video stabilization, and it makes HD video editing a piece of cake. If you're entirely new to video editing, give it a try, and you'll be a pro in a day.
2. OpenShot
If you desire to edit videos for YouTube, then OpenShot is an excellent choice. The drag and drop interface is intuitive, and its simple design is ideal for quick editing. This software application is available for Windows, Mac, and Linux and offers customizable title templates.
You can also perform advanced editing techniques such as panning, zooming, snapping, scrolling, and more. You can also use this tool to layer multiple videos and audio tracks. However, don't expect this tool to match the prowess of paid tools like Premiere Pro.
3. VideoCreek
VideoCreek lets you edit videos online and is easy to pick up. The software offers numerous tutorial videos to get you started and has simple trim functions for fast-paced editing. VideoCreek also supports multi-camera editing – making it an ideal application to edit interview footage.
There is a fast export option that lets you export the video for multiple platforms such as YouTube, Instagram, and Facebook. There is a paid version for this tool that will cost you US$10 per month.
4. VideoPad
VideoPad is an excellent video editing tool if you'd like to give a professional touch to the final cut. Although this software may not outweigh the other applications in terms of features, it's pretty decent for adding light effects, overlaying texts and images, and tweaking the colour of your video.
This tool lets you edit using multiple displays for faster editing and offers great command over sound mixing. There are several customizable transitions and exporting presets to export videos for specific platforms and formats.
5. Shotcut
Shotcut is an open-source video editor that allows you to incorporate multi-format timelines for mixing videos of different resolution and frame rates. There are advanced audio filters such as bandpass filters, bass and treble, and compressor.
In other words, this tool is ideal for audiophiles and hosts numerous audio fine-tuning features. It also supports multiple video formats, including 4K, ProRes, and DNxHD. Since it's an open-source application, you don't have to pay a penny to use it.
6. Movie Maker 10
If you know just the basics and want to learn video editing, then Movie Maker 10 is a convenient choice. It's great for editing short clips and makes it effortless to add customizable captions. There is even an animation tab to add titles and end credits.
Most importantly, it's free. If you are just a beginner in video editing, this tool will equip you with the basic features. There are numerous fun transitions and themes and is an ideal choice to create home videos and photo slideshows.
7. HitFilm Express
If you're just a beginner, then HitFilm Express may seem a bit overwhelming. But the advanced features it offers are worth learning. In short, it's a professional tool that offers numerous transition options such as zoom, dissolve, and push.
You can even copy a group of attributes from a clip and apply it to another video. There's an audio mixer to enhance the production quality, and if you like using multiple video-audio tracks while editing, this tool is ideal.
You can try out their composite shot enhancement feature to transition from one shot to another, seamlessly. It's available for both macOS and Windows, and while downloading the free version, it may ask you to share it on social media.
In Conclusion
If pictures speak a thousand words, videos tell a little more. The pioneers behind photography will be incredibly proud of what we have achieved today.
A few decades before, the idea of being able to use a 6-inch device to edit videos could have been considered science fiction or laughable.
While video editing technology gets better each day, stop searching "video editing for beginners" on YouTube and start learning while experimenting. Explore your fun side by producing quality content, and the tools listed in this article will assist you in that.
Whether it be a presentation video for work or something to melt hearts at family gatherings, there's always a transition effect to experiment with.