Windows 10 is partnered with Bing Search which is why Cortana search queries are always directed to Bing.Com. By default the web browser it chooses is Microsoft Edge, but you can change the web browser from Edge to anything that you want. However, Windows 10 has not included the option to let you choose your favorite web browser instead of Bing and it seems Microsoft has no intention to add the feature anytime soon. But this doesn't end your freedom to choose your default search Engine in case you default search engine is Google. The current Beta version of Chrome has included a flag that works exclusively for Windows 10 and it enables the search queries to get redirected to Google search.
The flag is named Windows desktop search redirection preference. This flag redirects all your Cortana searches to Google instead of Bing. Since you have already learnt that the tweaking is to be done through Google Chrome, it's obvious that Google Chrome has to be your default web browser. Then again, the latest Beta version of Chrome will show the feature. It may happen that the stable version that you are using are also showing the flag but it will not work. Now check out the steps:
Steps to redirect Cortana search to your default Search Engine in Windows 10
1. Open Google Chrome, type Chrome://flags in the address bar and hit Enter.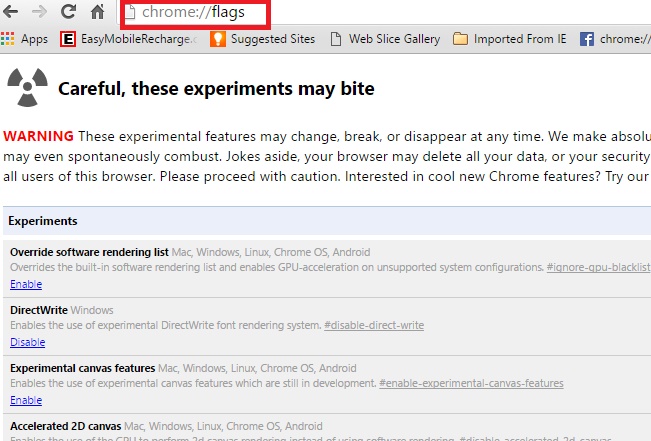 2. Now find out Windows desktop search redirection preference. To enable the feature, click on the associated drop down list and select Enabled.