If you have a Windows phone that is not turning on or better say it's bricked, you can try fixing your phone with the Nokia Recovery Software Tool. This software aims in turning on the device and make it work again. To mend your bricked Nokia Lumia you must have
1. Microsoft Windows 7 or later.
2. Nokia Recovery Software Tool.
3. USB cable.
4. Minimum 2 GB free storage space.
You can download the Recovery Tools from below given links
Nokia Recovery Software Tool (U.S.)
Nokia Recovery Software Tool (U.S.)
Nokia Recovery Software Tool (India/Other Countries)
One thing you should remember that this recovery is not applicable for HTC or other Windows phones. This is exclusively for Lumia
Follow the steps to bring your bricked Lumia alive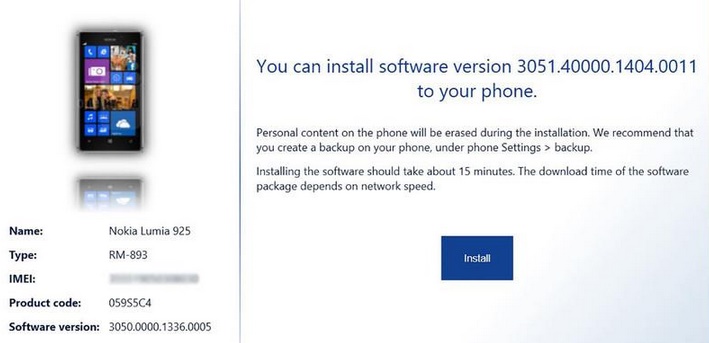 Steps to Recover bricked Lumia devices
1. First download the Nokia Recovery Software Tool and install it. Make sure you have a high speed internet althrough.
2. Connect your Lumia smartphone to the main Windows 7 computer with a USB cable.
3. Next you will get the option to choose which software version to install on your Lumia. Click Install below it.
4. Then you will be prompted that all your data will be erased from the phone. Give affirmative response in order to continue.
5. Generally when a smartphone bricks we don't get chance to back up our data but in case you are a bit fortunate to access your phone back up you content. Go to Settings and then find out Backup.
6. The software will begin downloading and with internet having good speed it will take approximately 15 to 20 mins.
Let the function complete and don't interrupt by disconnecting the cable. You will be done.