Opening a Command prompt is no big deal for people using Windows computers. But there is obviously something special and new in Windows 10. As we have seen in the Technical Preview builds, that Windows 10 has consolidated the Start Menu and the All apps screen which can be maximized and restored to original size. The new thing about the All Apps screen is that the apps are arranged in alphabetical order which simply an awesome modification. You can also open the Command Prompt from the All Apps. There are other methods too but this tutorial will help you to sort apps from the All Apps screen and unveil many more new enhancements.
Steps to Open The Run Command Prompt and other related apps From The Start Menu In Windows 10
1. Open the Start Menu and tap on Expand Start icon.
2. Now tap on All Apps.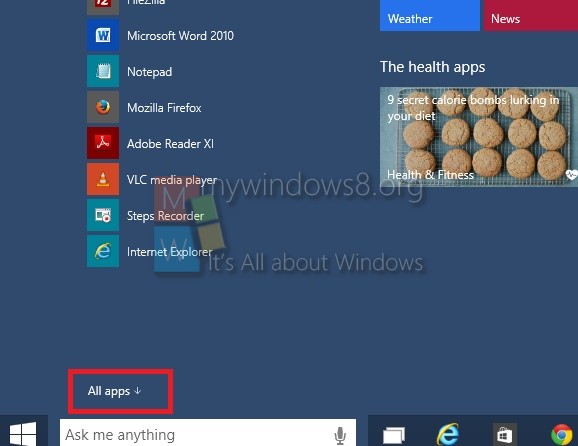 3. Now you see the long list of Apps in alphabetical order. Click on Windows System.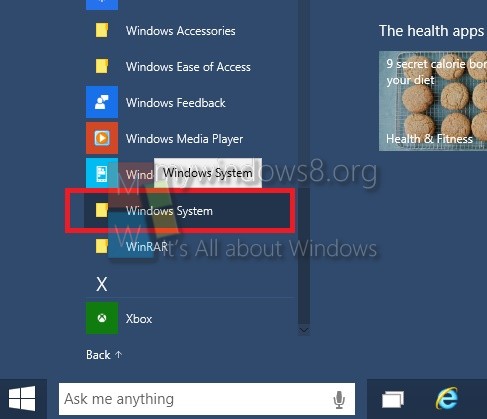 4. Now long press or right click on the Command Prompt and tap "Run as Administrator" or any other options you like. For e.g. Pin to Start, Pin to Desktop etc.