At a recent event in New York, Microsoft announced its Surface 2 tablet. The announcement of Surface 2 tablet was more of a challenge to the worldwide popular Apple's iPad and the former device has been incorporated with its very own hardware, i.e., the ARM based hardware in order to boost poor sales of the company's flagship hardware product. But however announcement from Panos Panay, general manager of the tablet team of Microsoft gives out conflicting reviews not only about the tablet itself but also about the company's leading line of operating system.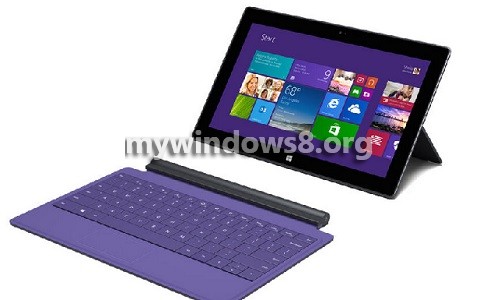 Though Panay advertised about the desktop Office applications on the new device, on the other hand, days before the event Microsoft had confirmed that they were still working on the Office apps exclusive for the touch platform which also included the Metro interface found in Windows RT. However, those apps will be released in mid-2014 through the windows store. The Windows giant said that it had locked down the desktop in Windows RT which would limit its applications only to the Internet Explorer, Office and other traditional software.
Microsoft has kept its customers in two minds by giving contradicting statements which acclaims the desktop environment of Windows RT and at the same time disapproves its necessity in the long run. However, Microsoft has been referring the version in Surface 2 as Windows RT 8.1.
The company promises faster performance and better display than its predecessor. Surface 2 comes with quad-core NVIDIA Tegra 4 processor, 10.6-inch ClearType full HD display, offers 25% more battery life and features a 5 MP rear camera and a 3.5 MP front camera. The device is priced at $449 for a 32 GB and $549 for a 64 GB. The Surface 2 is all set to hit the markets in US, Canada, Germany, France and UK on 22nd October.