Microsoft has announced a new feature called Sets, which will be rolling out on Windows 10 very soon. The Sets feature will enable users to group different apps just like the tab features in a web browser. As of now, this feature will only work for Windows Universal apps. With the Sets feature, a user can create multiple groups. Each group or Set can have as many tabs you want for a particular purpose.
For example, you can include all tabs in a set for your college project. It acts almost like a virtual desktop, although it's not a virtual desktop. The Sets feature is still in testing phase. So, the name has not yet been finalized. It can be changed later on.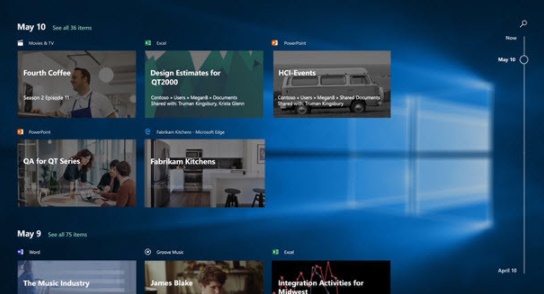 The 'Sets' is expected to hit the Insider Preview within a few weeks. That's all about Sets, as of now. Another feature that will also roll out is the Timeline. Microsoft announced about Timeline in May 2017. Hence, users expected the feature to arrive with Windows 10 Fall Creators Update. Even though it could not make it with the Fall Creators Update, but it's coming soon. The timeline feature enables you to "jump back in time", so you can find files, apps, and websites that you were working on previously.
Whenever there's a new feature update on the way, the Redmond based tech giant holds an event to talk about what major new updates will be incorporated in the update. Since Redstone 4 is already well underway, this announcement may be what we've been waiting for.