It's been a while that big technology companies came forward with the Virtual Reality technology and it has gradually gained a lot of popularity among people. Even though Microsoft has not been able to deliver the first Virtual Reality experience to its users but it has promised to give the best realistic and futuristic experience with HoloLens though. It is perhaps beyond imagination to millions of people that the HoloLens by Microsoft will amazingly blend the real and virtual worlds together. This, in a sense, means that the two worlds will become inseparable.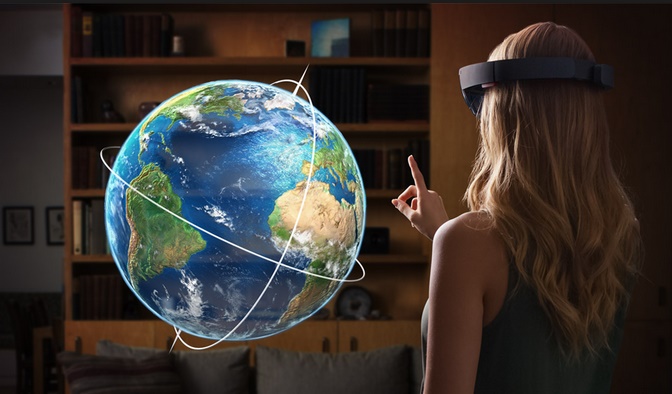 MIT Technology Review says that Microsoft is using holographic TV Studio which will helps in creating 3D animated content in the HoloLens. The holographic TV teamed up with some extraordinary sophisticated technologies will recreate a real world like ambiance created by the aid of computer generated graphical images. The holographic studio TV has around 100 cameras, which facilitates to capture a performance from many different viewpoints and angles. This further creates an accurate 3D model of the performance and it is known as video hologram.
"There's something magical about it being real people and motion. If you have a HoloLens, you really feel these performances are in your world," said Steve Sullivan, associated with Microsoft HoloLens. Microsoft is yet to reveal more of the beauty of its virtual reality models. According to Sullivan, the far reaching aims of Microsoft with HoloLens is to create human figures and more real looking things.